Drop Control played and recorded around San Diego from 1986 through 1990.
The personnel is/was/shall ever be:
Marty Keneally on guitar
Alan Silverstein on drums and vocals
Doug Booth on bass and vocals
Me on keys, guitar and vocals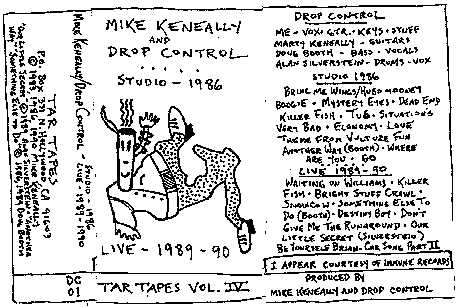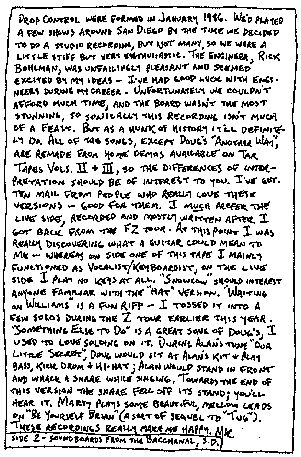 ---
The Original Tar Tapes
Contents ©1994 - 2013 Obvious Moose (except where noted) and may not be reproduced without permission. All rights reserved.