Home
|
The Music
|
Mike
|
Facebook
|
RadioKeneally
|
Live Performances
|
Gallery
|
Links
|
Fans
|
Press Info
|
Store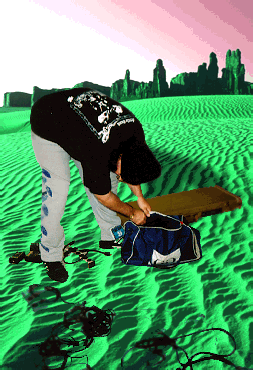 Mike's Fab Gear!
Okay, okay, OKAY! Here's the page you gearheads have been waiting for. They say behind every successful musician is an amp or two, some cords, effects pedals, a coupla instruments, some cords, a truck, some cords, power strips, one maraca and a gun. Perhaps they're right.
But first, a coupla distractions:
---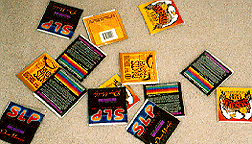 STRINGS
An assortment of Dean Markley items. I fluctuate between nines and tens for the high E and don't use any custom gauges. I don't fluctuate in my utter hatred of changing strings.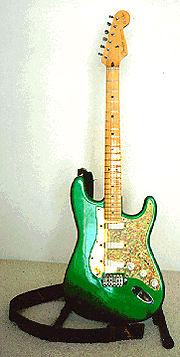 FENDER ERIC CLAPTON SIGNATURE STRATOCASTER with 2-TEK BRIDGE, EMG PICKUPS and RICH LEWIS HOLOGRAPHIC PICK GUARD
The main git-box. Her and me, we got a thing goin' on.


A GUITAR STAND
One of three supplied by Rich Lewis, who's been saving my life with some regularity as of late.


CUSTOM RICH LEWIS AMP STAND
One of two. It's made out of space age stuff.

CUSTOM RICH LEWIS SLIDE, 2 angles
One of many supplied by the amazingly helpful Mr. Lewis.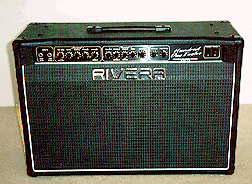 RIVERA HUNDRED DUO TWELVE
A mainstay of the live rig and used extensively in the studio. New Celestions, circuit board and chrome logo just installed.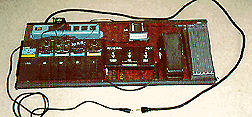 THE PEDALBOARD
Constructed by Dave "Pops" Clemens, maintained and adjusted by Thomas Nordegg. On the left, underneath the power strip, is an ancient Korg PME 40X modular effects unit with chorus, flanger, EQ and compression. This thing is my "rack" on stage. To its right is the footswitch for the Rivera, above that is a Sabine tuner. The two pedals on the right are a Cry-Baby and a Boss volume pedal.


HAPPY PRETZEL CORD!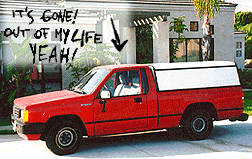 1988 MITSUBISHI MIGHTY MAX
Hateful necessity.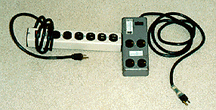 TWO POWER STRIPS
The one on the left a domestic model arrived at honestly, the one on the right stolen inadvertently from John Henry Rehearsal Studios in London (but compatible with US electricity).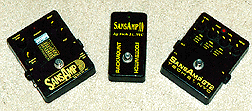 ASSORTED SANS AMP DEVICES
On the left is the "Classic" pedal through which virtually all electrics on "hat." were fed. Middle is footswitch for rackmount unit. The GT-2 on the right was used extensively on the Jip album "Glee".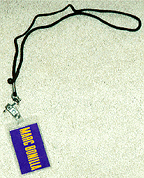 BONILLA LAMINATE
I don't clean out my gig bag too often.


PEDALS
I hardly ever use the delay pedals at left and right but I should. The thing in the middle is an ancient gain boost that I don't know how to operate.


MORE STRINGS
I forgot to include this in the other string picture.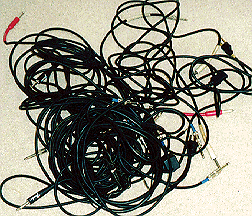 CORDS AND SHIT
Hateful. This stuff sucks.


CHANNEL-SWITCHER FOR MY FENDER BLUES DELUXE UNTIL I CAN FIND THE FOOTSWITCH THAT CAME WITH IT
But this thing works like a charm too. It goes in front of the pedalboard positioned right next to the Rivera footswitch.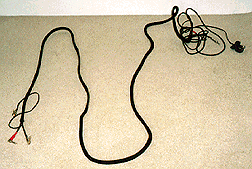 NORDEGG SNAKE
That's why it's shaped like an "N", get it? It contains two cords which emerge from the stereo outputs of the Korg pedal board to the two amps, the Rivera Hundred Duo Twelve and the Fender Blues Deluxe. The third cord is for the Fender footswitch I can't find at the moment.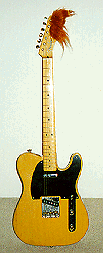 FENDER TELECASTER '52 REISSUE
Generally used live for "Weekend" with the D A C F# B E tuning.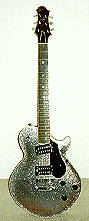 STEVENS "LJ"
Master builder Michael Stevens worked at the Fender custom shop for awhile and made only a few of these guitars as a tribute to a friend of his who'd passed away. It's got a nice, deep tone; I used it on the "Siberian Khatru" cover that's coming out.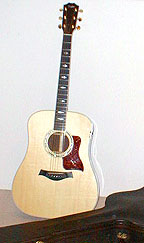 TAYLOR 810-BRAZILIAN ACOUSTIC
Here is my beautiful Taylor 810-Brazilian acoustic guitar, outfitted with pickup and ready to go. This one is made with serious rosewood -- ULTRA nifty.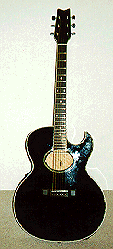 WASHBURN ACOUSTIC/ELECTRIC
Dweezil's actually, but I use it all the time. It's the acoustic on "hat".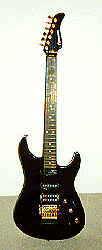 FERNANDES SUSTAINER
A very useful item. The maniac background of "Skunk" was possible thanks to this guitar.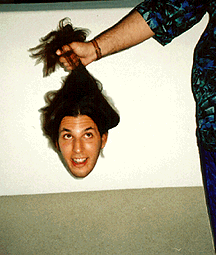 BRYAN BELLER
Don't leave home without it.


FENDER BLUES DELUXE
This amp's a little monster. Clear and loud and scrappy.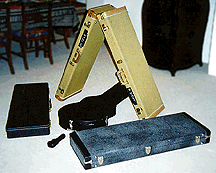 CASES!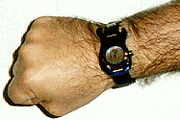 MY NEW WATCH
Suzanne and Jeff went to Las Vegas and bought this for me. It's a bass, actually, but it's right purty.


SPACE GHOST VIDEO CASSETTE
The David Byrne/Donny Osmond episode is a reason to go on living.


24 "BOIL THAT DUST SPECK" T-SHIRTS
This is what 24 "Boil That Dust Speck" T-shirts looks like.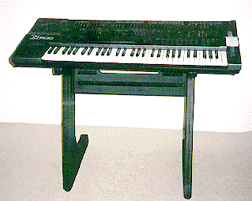 RICH LEWIS' ROLAND JD - 800 SYNTHESIZER
I carried it around for a few weeks planning to play it at a gig but it never happened.

RICH LEWIS' SYNTHESIZER STAND
Ditto.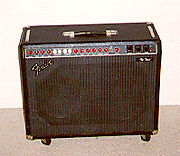 FENDER "THE TWIN" AMPLIFIER
My main gig amp from mid-1988 to late 1993 when I got the Rivera. Henry played through it during the Mistakes sessions which reminded me how good it sounded, so it will return to active Keneally duty on the next solo album.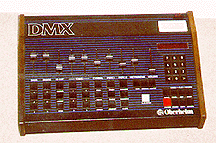 OBERHEIM DMX DRUM MACHINE
Workhorse obtained in 1982. Used extensively on the Tar Tapes, and heard from time to time on "hat" (the relentless shaker in "Johnny One-Note" and several loops in "Lightnin' Roy" to cite two examples).

Contents ©1994 - 2013 Obvious Moose (except where noted) and may not be reproduced without permission. All rights reserved.