Home | The Music | Mike | Facebook | RadioKeneally | Live Performances | Gallery | Links | Fans | Press Info | Store


MiKe TypEs To YOU!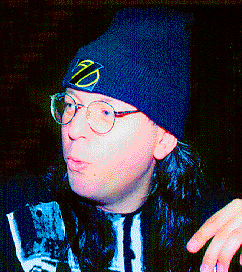 February 20 1995 12:12 PM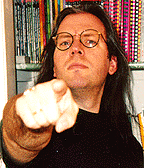 A CALL TO ARMS
A semi-scheduled Mike Keneally & Beer For Dolphins performance in San Francisco in early March has been cancelled, or at least postponed. The gentleman in charge of booking the club expresses doubt that my band could fill an 800-seat hall. You know the really funny part? HE'S RIGHT.
What this means is that 1995 has got to be the year that this state of events changes. The grass-roots campaign starts now, and I need your help to make it happen. If you think I'm making good music, please do whatever you can to help bring it aboveground-call radio, magazines, newspapers, clubs, record stores etc. etc. -if you think there should be more of Keneally, make some noise about it. Always be armed with Immune Records' phone number: 619-448-3062 and fax number: 619-448-1039. The idea is to make the world believe that they can't do without me any longer. Also, know who you're talking to...when speaking to radio programmers, the word "Zappa" probably won't help your cause. Better to just say "this guy's music is unbelievable! You need to play it or we can't be certain of the consequences."
I'M PLAYING IN HOLLYWOOD THIS FRIDAY
THIS FRIDAY, FEBRUARY 24, MIKE KENEALLY & BEER FOR DOLPHINS ARE PERFORMING AT MUSICIANS' INSTITUTE IN HOLLYWOOD, CA. 1655 McCADDEN PL. 213-462-1384. In order to attend you need to bring a Keneally flyer, because they expect the place to be full of actual Institute students. Here's Scott to explain how you can get the flyer from your very own computer:
"Hi. Click here."
I'm going to Europe with Z for a little while in early March, first to perform at the Frankfurt Music Fair, then to do a record release party for "Music For Pets" somewhere in France. We return for a few weeks and then supposedly set out for more touring, destinations currently unknown. The album won't be out in the States until a little later in the year.
Scott needs to take some pictures of me now. I'll talk to you next month after I get back from Europe. Thanks!