Home | The Music | Mike | Facebook | RadioKeneally | Live Performances | Gallery | Links | Fans | Press Info | Store


MiKe TypEs To YOU!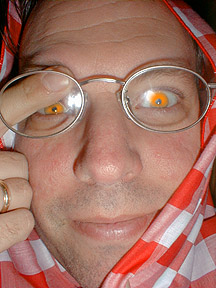 January 8 '99 10:15 AM
Chatfield Manor
Hi all! Happy 1999! Are you going to party tonight like it's now? Are you sick of people asking you that?
The new Randy Newman box set is playing as I type, which makes me wish I would remember to mention him more often when people ask me about my influences and music I love and things like that, because he kills me. I love Randy Newman. Now I'm putting the "Bitches Brew" box set on. Oh I'm happy!
There's some things coming up:
On Saturday January 16
I'll be playing keyboards with THE STEELY DAMNED
featuring BFD's Jason Harrison Smith, Bob Tedde, Peggy Totzke and Mark DeCerbo
at THE CATAMARAN in Mission Beach in San Diego
It's on Mission Blvd., I can't remember the address. You know where it is, right?
Before the Damned begin, Bob and Mark's band ROCKOLA will go on
Things should kick off 'round about 9:00 PM or so. Come to see us!
Late in January is the fabled and crowded NAMM SHOW, an industry music event that you need credentials to attend. Bribe your local music merchant. Here's our performance schedule:
THURSDAY JANUARY 28 2:00 PM and
SUNDAY JANUARY 31 1:00 PM
BFD will perform on behalf of SWR
at the SWR booth on the NAMM SHOW FLOOR at the
LOS ANGELES CONVENTION CENTER
(next year the convention returns to Anaheim - gol, I can't wait)
JUST ADDED AT THE NAMM SHOW:
SATURDAY JANUARY 30 3:00 PM
4-PIECE BFD outside on the FULL SAIL STAGE
BETWEEN the WEST and SOUTH HALLS
NOPE! NOW THAT'S CANCELLED, TOO! CRAP!
FRIDAY JANUARY 29 7:30 PM or so
BFD will perform on behalf of Rivera
at THE MINT
on PICO BLVD. in LOS ANGELES
(these NAMM gigs will all be three-piece performances - Beller, Jason and meself)
Saturday the 30th I might be doing something Beatle-related with Rockola in San Diego but this is not yet confirmed so don't tell anyone.
On Feb. 6 I'll be in the Bay Area somewhere, making an album with Henry Kaiser and Raoul Bjorkenheim on guitars, Michael Manring on bass and Alex Cline on drums. I'll be playing acoustic piano. We will turn the big lights down and try to touch some amazing invisible thing in the room.
The following night
SUNDAY, FEBRUARY 7 at 7:30 PM
Raoul, Henry, Michael and myself (this time I'll be playing guitar - that's right, three guitars and bass) will perform at
BEANBENDER'S

I was supposed to be the opening act for this gig, doing a half-hour solo performance on acoustic piano, but apparently Beanbender's recently bought a bitchin' new grand piano and some avant-garde innovator came in and attacked the thing with a set of ice tongs, so the people running the club are super sensitive now. If Henry is successful in massaging them I might be the opening act for this gig. If not, someone else will open. Either way, show up if you can, toucan. OOPS! THE CLUB HAS CLOSED, SO THIS GIG IS CANCELLED! SORRY!
If you haven't been checking out the alt.music.mike-keneally newsgroup you should, because activity has picked up alarmingly in recent months. Also the Mike Lerch-maintained email list randomfandom@listbot.com is a very nice thing to get involved with - thanks again, Mike. Thank you, thank you to everyone who's spreading the word so effectively, and a hearty welcome to all who have recently come aboard. You're going to like it here. It's fun.
Check out the new discography entries - there's things about "Oppy Music Vol. 1," Neil Sadler's "theory of forms," a second "Trummerflora" compilation, the new Steve Vai album "Flexable Leftovers" which only a very few special people are allowed to know about my involvement with, and a long-delayed entry for "The Tar Tapes Vol. 2."
Some of you may have heard about some other projects in the offing. Some of these are far from concrete: just two days ago I had my first official talk with Adrian Belew regarding a collaboration at some point. We're both up for it when there's time. A trio album with me, Terry Bozzio and Tony Levin has been proposed by Magna Carta but schedules are still being coordinated for that. There will be another Vai tour this year - I will once again be in Steve's band, and the plan is for BFD to open a number of the dates. Ian Anderson, who I recently had a very lengthy and entertaining phone conversation with, would like BFD to open about a month's worth of dates for Jethro Tull this year, and heck, so would I; hopefully the Tull and Vai schedules will coexist happily. Congratulations, big time, go out to Jason Harrison Smith - Ian was so taken with Jason's playing when we opened for Tull last year that Jason was flown to England to do some recording with Ian and other members of Tull. Good work my brother! I go back into the studio with Steve later this month to continue work on his new album, and I've been working on a piano solo album of Vai music for a long time now, upon which work still continues - I started work on "Die To Live" just yesterday (to all disbelievers, please withhold judgement on this album until you've heard it, Ron), and wait until you hear the arrangements of "Salamanders In The Sun" and "Ballerina 12/24" - they're nifty. Also, Richard Pike, known to all as the editor of the Vai fanzine "Greasy Kid Stuff" and recipient of a secret message on page 3 of the "Sluggo!" booklet, is working on a solo album with which I'm involved in various capacities - this is going to be REAL interesting. I'm going to be doing some scoring for Court TV pretty soon as well. And I'm writing like a fiend for the next MK/BFD album - the complete form for the album arrived in my head last week and I'm basically filling in the blanks. By the way, I'm still not famous, in case it's starting to look that way. But things are certainly coming along nicely, thanks largely to people like you shouting from the rooftops. THANK YOU.
I think you're cute.
Me,
Mike