I have been radio silent for a while, I know – but we've been real busy.
Yesterday was the last day of studio work on Scambot 2, and the additional album of material from the Scambot 2 sessions.
This album (these albums!) has (have!) been a long time coming, and we are most grateful indeed for your patience.
We'll have a lot more to tell you, including release date and pre-order info, very soon.
In the meantime, some upcoming gigs…
This Friday, Aug. 21, I'll be a special guest with San Diego's wonderful Back To The Garden playing some Eric Clapton tunes at a free concert in El Cajon. Really a nice way to wind up your work week. I'm looking forward to having a good time at this show!
Back To The Garden Celebrates the Music of Eric Clapton
Special Guest: Mike Keneally
Friday, Aug 21st
6:00-8:00 pm
Downtown El Cajon's Dinner and A Concert
at Prescott Promenade
230 East Douglas St
El Cajon, CA 92021
Admission: free!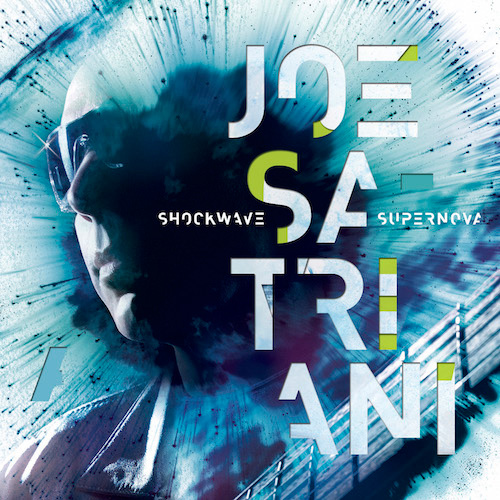 The new Joe Satriani album Shockwave Supernova came out recently and is being really well received, I'm happy to say. It's the first of Joe's albums to feature his current band of Bryan Beller, Marco Minnemann and myself. We start touring behind the album in September in Europe – for ticket links, please visit Satriani.com, and in the meantime check out the dates here:
Sep 17 Zénith Nantes Métropole Nantes, FR
Sep 18 Espace du Crouzy Boisseuil, FR
Sep 19 Théâtre Fémina Bordeaux, FR
Sep 20 Casino Barriere Toulouse, FR
Sep 21 Silo – Marseille Marseille, FR
Sep 22 Amphithéâtre de la Cité Internationale Lyon, FR
Sep 24 Grand Rex Paris, FR
Sep 25 Théâtre Sébastopol Lille, FR
Sep 26 Limburg Hall Heerlen, NL
Sep 27 De Roma Antwerp, BE
Sep 28 De Oosterport Groningen, NL
Sep 30 Kursaal Auditorium San Sebastian, ES
Oct 1 Circo Price Madrid, ES
Oct 2 Sala Barts Barcelona, ES
Oct 3 Salle Garnier Monte-Carlo, MC
Oct 5 Teatro della Luna Milan, IT
Oct 6 Teatro Obihall Florence, IT
Oct 7 Auditorium Parco della Musica Rome, IT
Oct 8 Palariviera San Benedetto del Tronto, IT
Oct 9 Patria Hall Budapest, HU
Oct 11 National Palace of Culture Sofia, BG
Oct 12 Sala Polivalenta Bucharest, RO
Oct 13 Sala Polivalenta Cluj-Napoca, RO
Oct 14 Aegon Arena Bratislava, SK
Oct 15 Tisport Arena Prague, CZ
Oct 16 Werk Arena Trinec, CZ
Oct 18 Torwar Warsaw, PL
Oct 19 Rock Café Tallinn, EE
Oct 20 Circus Helsinki, FI
Oct 22 Debaser Medis Stockholm, SE
Oct 23 Skraaen Aalborg, DK
Oct 25 Cirkus Krone Munich, DE
Oct 26 Laeishalle Hamburg, DE
Oct 27 Admiralspalast Berlin, DE
Oct 28 Theaterhaus Stuttgart, DE
Oct 29 Salle Metropole Lausanne, CH
Oct 30 Ruhrcongress Bochum, DE
Nov 1 Manchester 02 Apollo Manchester, GB
Nov 2 Birmingham Symphony Hall Birmingham, GB
Nov 3 Glasgow Royal Concert Hall Glasgow, GB
Nov 4 Sheffield City Hall Sheffield, GB
Nov 5 Cardiff St. David's Hall Cardiff, GB
Nov 7 Southend Cliffs Pavilion Southend-on-Sea, GB
Nov 8 Bristol Colston Hall Bristol, GB
Nov 9 Portsmouth Guild Hall Hampshire, GB
Nov 10 Eventim Hammersmith Apollo London, GB
This is the first leg of the tour – we'll be visiting many more places in 2016. I'm delighted and grateful to be heading out on another tour cycle with my friends Joe, Bryan and Marco and look forward to seeing a lot of you at Satriani shows over the next year or so!
As always I'm grateful to you for staying in touch with what I'm doing musically and I hope you'll be as happy with Scambot 2 as I am. I'll type more at you soon.
Thank you!
Mike