Hi everyone! It's Mike. Me. Guess what?
Scambot 2 is coming soon!
But before it's released, we at Exowax want to learn how you prefer to listen to music these days, and we'd very much appreciate it if you'd take a minute to tell us about your preferences in a one-page survey (https://www.surveymonkey.com/r/scambot2). Your input will be extremely valuable for us as we head into the manufacturing phase.
Scambot 2 consists of these things:
In The Trees (10:28)
Roots Twist (3:02)
Sam (3:20)
Clipper (4:36)
Forget About It (0:46)
Pretzels (4:25)
Buzz (4:32)
Race The Stars (3:44)
O (1:26)
Roll (6:23)
Constructed (3:46)
Freezer Burn (5:23)
Scores of People (5:22)
Cold Hands Gnat (4:00)
Proceed (3:19)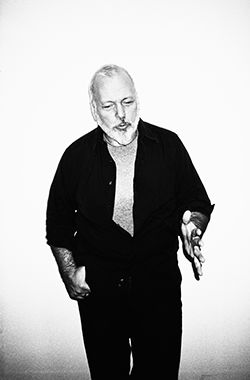 It contains beautiful performances from Kris Myers, Pete Griffin, Joe Travers, Bryan Beller, Gregg Bendian, Doug Lunn, Ben Thomas, Jesse Keneally, Marco Minnemann and Evan Francis. And the magnificent engineering and mixing of Mike Harris. And the soulful energy and input of Scott Chatfield.
Sarah Crochet helped me profoundly in areas of sound and sequencing. Atticus Wolrab is presently doing beautiful things with the artwork (although in keeping with his current M.O., he is refusing to take a credit on the album package itself, but he can't stop me from calling him out online). I also did a bunch of drawings of the characters doing things, and a lengthy liner note story detailing the further adventures of Scambot and his odd cohorts.
I'm thrilled with this album, and extremely grateful for your patience in waiting for it.
There is also a second album, called Inkling, which was made at the same time as Scambot 2 – I'll tell you more about that later.
For now, if you would be so kind, please help us out by taking our survey (https://www.surveymonkey.com/r/scambot2) – we'll be back soon with more information, and to announce when pre-orders shall commence.
You are all top-notch human beings who have our deepest gratitude.
UPCOMING GIGS:
ALVAS IN SAN PEDRO THIS WEEKEND
On May 13 through 15 (this coming Friday through Sunday) I'll be at Alvas Showroom in San Pedro, CA with Gregg Bendian and Doug Lunn. The primary focus of these gigs is improvisation, although there will be prepared material for us to work with. There will be recording going on; Gregg is going to take the recordings and see if he can make an album out of them. Please come and be a part of it if you can.
Ticket links are on the Alvas calendar here.
LARVIK, NORWAY MAY 27
On May 27 I'll be appearing at the Bolgen Kulturhus in Larvik, Norway. This will be a multifaceted event including an interview, a clinic and a live band performance with brilliant Norwegian musicians Rune Erling Pederson and Are Gogstad.
Here's the ticket link for the Larvik, Norway event:
MIKE KENEALLY AND FRIENDS opening for JJ GREY & MOFRO in GERMANY, JUNE 2-11
This is a real pleasure: I'll be reuniting with Jaan Wessman and Schroeder for the first time since 2004 – we did a good amount of European touring as Mike Keneally and Friends back in the early '00s, and it was always a fantastic time. Too many years have gone by since playing with them and I'm delighted to be returning to this trio for these special shows.
It'll be an honor to share the stage with JJ Grey & Mofro, whose reputation for fierce and intense live performance is well-founded. We'll be doing an hour-long set opening for JJ on this tour, with the exception of June 5 in Hamburg where we'll be doing 45 minutes, because both we and JJ Grey will be opening for Tedeschi Trucks Band that night – that's going to be an INSANE night of music.
Ticket links to the German tour are here.
SPECIAL MIKE KENEALLY AND FRIENDS show at SESSION MUSIC in WALLDORF June 13
After the JJ Grey tour, I'm going to do one more performance with Jaan and Schroeder, this one at the music shop Session Music in Walldorf. We're the only band, so we'll get to play as long as they'll let us, and it's going to be somewhat acoustically oriented – it's a Session VIP event. A nice way to wind up the adventures of Mike Keneally and Friends for 2016!
Here's the ticket link for this special night.
JOE SATRIANI SUMMER EUROPEAN TOUR (including some G3 dates with STEVE VAI and THE ARISTOCRATS)
The Surfing to Shockwave Satriani North American tour that just ended was the most musically satisfying run of Satriani dates I've ever been involved with, and I'm glad we get to bring this show back to Europe this summer. Most of these dates will be Satriani headlining shows, but seven of them (in Italy and Germany) will be G3 gigs with Vai and The Aristocrats, and you know those will just be over-the-top ridiculous nights of music. Prepare yourselves for the madness and come join us please!
Satriani and G3 tickets are here.
Love to you all!
Diving into a moon shaped pool,
Mike