Kind folk! Hi! Hear ye!
The time has come, friends…we are now grinningly accepting pre-orders for the 2-CD special edition of Scambot 2.
Yes!
17 years in the making (I'm serious!), this signed, numbered limited edition of 2000 features two distinct albums for your ears.
Disc 1 is Scambot 2 proper, consisting of the following: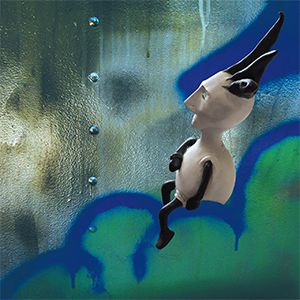 SCAMBOT 2
1. In The Trees (10:28)
2. Roots Twist (3:02)
3. Sam (3:20)
4. Clipper (4:36)
5. Forget About It (0:46)
6. Pretzels (4:25)
7. Buzz (4:32)
8. Race The Stars (3:44)
9. O (1:26)
10. Roll (6:23)
11. Constructed (3:46)
12. Freezer Burn (5:23)
13. Scores of People (5:22)
14. Cold Hands Gnat (4:00)
15. Proceed (3:19)
Disc 2 is a whole other freaking album, called Inkling (More From The Scambot 2 Sessions). It contains these things:
INKLING (More from the Scambot 2 Sessions)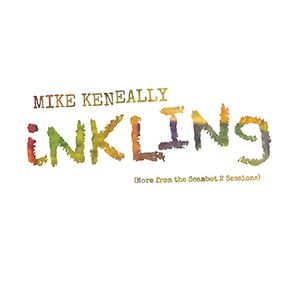 1. Presence (0:48)
2. Scambot (2:17)
3. Boghe (4:01)
4. Sickness (2:01)
5. The Coma (2:11)
6. I Named You (0:45)
7. Falafel (1:29)
8. O Elastic Love! (1:23)
9. Cram (8:10)
10. Mystery Song (0:04)
11. E (0:37)
12. The Scorpions (5:32)
13. Skating Backwards (2:15)
14. Tom (7:01)
15. Mayday! (1:25)
16. Lovesong (1:27)
17. Back It Up (2:54)
18. Inkling (1:37)
19. Uncompressed Rag (2:04)
One hour and 53 minutes of music altogether.
Both albums are handsomely contained within a frequently blue package, with many absurd drawings and a lengthy story continuing the epic tale of Scambot and the other humans, animals and deities in his life. There's a 24-page booklet for Scambot 2, and an additional 8-page booklet for Inkling, both nestled within the attractive digipak.
Exowax will begin shipping the CDs in late July. But once your pre-order is processed, you will receive an advance download of Scambot 2 proper, to begin listening to at any moment you care to begin listening to it. No waiting for you, intrepid pre-orderer!
(For any non-physical-product people out there, Scambot 2 proper will also be available as a purchasable single-album download, with digital booklet, in late July. Inkling [More From The Scambot 2 Sessions] will not be available for download though – this album is exclusively available only as Disc 2 of the 2-CD edition.)
How to describe the music? Well, Scambot 1 was a dense, mostly instrumental and pretty darn abstract listen, so Scambot 2 may take you by surprise with its more melodic and accessible (for me, anyway) nature. I really wanted to write a bunch of songs, as opposed to compose a bunch of pieces, and that's what happened. From the multi-movement epic "In The Trees" to the rocking "Roots Twist" and "Roll" to the lilting "Sam" to the twangy "Constructed" to the proggity "Buzz" and "Clipper" to the… well I'll stop describing the songs, you'll hear them soon enough I hope.
Most of the more abstract instrumental music we worked on during this time has gone into Inkling, which really hangs together as an album in its own right, and also contains a few conventionally melodic songs alongside blazing madness and crazy space music and pseudo-ragtime and other things.
If I may so say, I am really freaking happy with both of these albums. Happy enough to italicize!
Scambot 2 has been a long time coming. We're grateful indeed for your patience, and we hope that you'll find your patience rewarded by this music.
And now, in the words of TV's Richard Deacon, sit back, relax, and pre-order Scambot 2 now!

Thank you – we very much dig you –
Mike