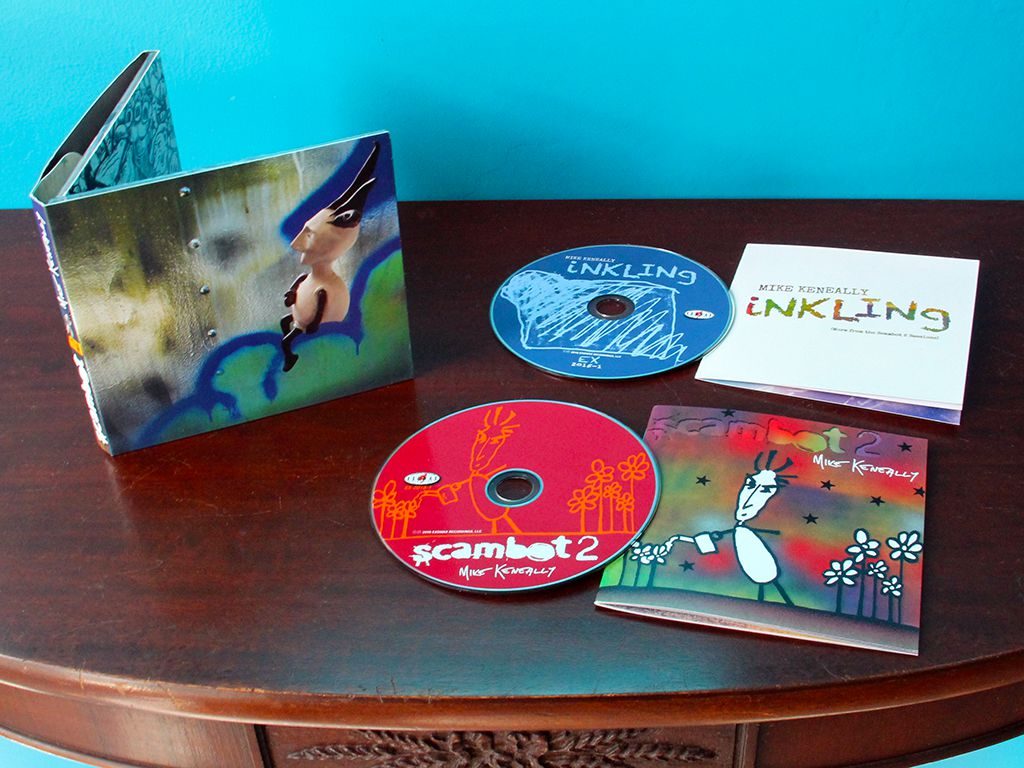 Hello all – I'm back on the bus, right now in the midst of an 18-hour drive to Gijon, Spain, on the heels of four G3 performances in Italy featuring Satriani, Vai and the Aristocrats. There are eight more shows on this tour, including another three G3 bills in Germany. This is continuing to be a very enjoyable European adventure indeed. The camaraderie is slamming (I wonder if anyone has ever utilized that phrase before) and the music and audiences every night are a thrill. Is my favorite part of the tour curling up in the bus bunk at night, strapping on the headphones and hitting "shuffle" on my seven-hour playlist of Radiohead B-sides and non-album tracks? Well, it might be tied for first.
As I mentioned last time, I'm going to take a look at the virtual "side two" of Scambot 2 [now available for exclusive pre-order] – "Clipper," "Forget About It," "Pretzels" and "Buzz." The prog side. A 14-minute side, for maximum fidelity should it ever hit vinyl (just like side two of English Settlement if I remember correctly).
Clipper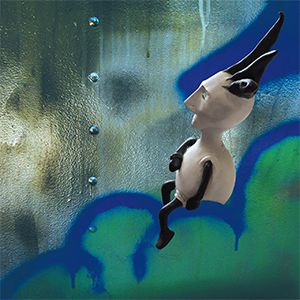 Why is "Clipper" called "Clipper"? Well, a lot of the songs were named before they had lyrics – when we'd start a new session, Mike Harris would ask me what the song was called, and very often there would be no name for it so I'd have to make one up on the spot. In this case I was thinking nautical, because I knew the Quiet Children were going to be in their yacht in this song, and the word "Clipper" came to me as a good working title, but one I expected to change somewhere down the line. Which of course hardly ever happens – nine times out of ten, working titles stick to a song and refuse to be displaced. This song is simply "Clipper" whether it makes sense or not.
(Actually, I later made "Clipper" the name of Campland Standish's engineer on his radio show…for the little excerpt from the Standish show heard in this song, I originally recorded a bit more material, and the part right after Campland says "It's a Monday" had him saying "Clipper, can you turn up my headphones please?"
But when I played a rough mix of this song for Sarah Crochet, she suggested that it would be better to cut the radio show right after "It's a Monday," which worked hugely better with the music in that spot, and also conveyed more than enough of the vibe of the radio show without overegging the pudding, as people who say things like that would say. Sarah was outlandishly helpful to me all the way down the line in suggesting things to improve the mixes as they were in progress, as well as the final sequence of songs, which I'd probably still be trying to figure out now if it weren't for her help. I'm especially grateful to her in the case of "It's a Monday," which delighted Bryan Beller to no end first time he heard it and resulted in "It's a Monday" becoming a running gag between us for a few weeks.)
Doug Lunn and Gregg Bendian played the bass and drums for "Clipper," recorded at Chatfield Manor. We were rehearsing at Scott's for some Southern California Keneally/Bendian/Lunn dates, and I took the opportunity to record them for this song (as well as "Pretzels" and "Scores Of People"). I'm terribly glad to have Doug's unique fretless bass tone on one of my records again for the first time since Boil That Dust Speck. And it's a real privilege to hear Gregg's compositional approach to drums and percussion applied to my music. This song has a very episodic feel, moving through wildly varied landscapes, and I knew these two were the ones to help me construct the skeleton for it.
Another important building block for this song and album were the two days Mike Harris and I spent at the studio of Jeff Berkley, brilliant San Diego guitarist/percussionist, taking advantage of his boundless collection of guitars and amplifiers. I'm the worst interview subject in the world for guitar magazines because I can never remember what gear I used for what songs, and that's amplified (so to speak) ten-fold in the case of this record, because I was picking up different instruments all over the place and recording bits with them, and all details would be wiped from my memory as I moved on to the next thing. But I do clearly recall using Jeff's six-string banjo (tuned like a guitar) for this particular song. It was a texture I've long wanted to get on one of my records.
I was very happy to get my daughter Jesse singing on this tune; in particular the sound of her crystal-clear voice, layered into a choir and delivering the line "You suck," is very pleasing.
The outro has a vibe that Scott Chatfield had previously mentioned to me as being hypnotic and worthy of preserving in its pure form (when I was wondering if it needed additional melodies, vocals, a solo or something), and I wasn't sure whether or not I should fade it out or let it continue to hypnotize until it stopped cold, but ultimately it worked best for me in the context of the record to have it fade away. And then J.D. Mack asked on Facebook if this is the first song on one of my records to actually fade to complete silence. Wow, is it? I can't think of another one. That's kind of amazing to me. (The original "Egg Zooming" mix comes close but doesn't get all the way there.) Only took me 23 years to have a good old-fashioned fade-out.
Forget About It
"Forget About It" is the sort of thing which feels so peculiar to me, makes me practically wonder if it's irresponsible to do, it's so idiosyncratic and odd (other songs in this category include "Eno And The Actor" and "I Guess I'll Peanut"), but it makes me so happy to hear. I love Evan Francis' saxes and flutes on this, which I recorded in the back room of the condo Sarah and I used to live in. Evan couldn't play too loudly because we didn't want to freak out the neighbors too badly, and I really enjoy the subdued tone of his playing here. My friend, the brilliant keyboardist/composer Matt Mitchell, says he hears something of the Uncle Meat album in the brief use of harpsichord on this track. Not intentional, but yep, can't deny the influence – I adore the way keyboards and woodwinds were arranged on UM and I imagine there are a lot of accidental echoes of it in my stuff through the years.
Pretzels
"Pretzels" (and the following track "Buzz") are where the Gentle Giant influence comes on strong in this album, possibly stronger than they ever have before in my stuff. On "Pretzels" it's in the main vocal melody and timbre, which absolutely nod towards Kerry Minnear, and on "Buzz" it's in the interlocking architecture of the instruments in the verses and the use of clavinet. It would be impossible to overstate how much I respect Kerry Minnear's work, and how much I love the music that he and Gentle Giant created.
"Pretzels" probably went through more re-workings and remixes than any other song on the album. At one point it had an entirely different lyric and vocal melody, and large swaths of additional background vocals. But it's such an intricate piece and I needed to not layer on so much stuff; I had to keep reminding myself of my stated desire to have this album be less dense and demandingly abstract than Scambot 1 was. Scott Chatfield mentioned to me, while he was listening to the album come together in his home, that he really couldn't see that this album was any less crazy and jam-packed with information than the first one had been, and I vowed internally to keep an eye on that while working through all these ideas and textures that were driving me forward. Once I stripped away the original lyrics and melody for "Pretzels" and went with a new melody that simply echoed already existing aspects of the layered piano parts underneath, it smoothed out the song a lot.
Of course I made things tough by needing to hear a guitar solo over the middle section of this tune, which is a crazy tower built out of multiple guitar, keyboard and vocal overdubs. Again I can't overstate the amazing work Mike Harris has done with the mixes on this album. He made it all work together beautifully and the final mix is pure honey to my ears.
You can hear "Pretzels" starting to come together in its very early stages in this "making-of" video we posted a couple of years ago.
Buzz
"Buzz" was the song that resulted in the most traumatic crisis of confidence during the making of the album. I was listening to a VERY early rough mix of the song while driving home from working on it, basically consisting of nothing but clavinet and click track, and became convinced that there was nothing of value in it, and that possibly the whole album was equally valueless. This is what you call poor perspective: I was just overworked and needed a few days off. Now I get a huge kick out of the groove of this song, and it's one I especially gravitate toward for headphone listening. Pete Griffin and Kris Myers sound especially huge on it. Kris does magical things on the drums on this song; subtle but so satisfying. I presented him with my fake drum tracks (drum patches played manually on a keyboard) as guides for the tracks he recorded on his own in Chicago, and gave him carte blanche to go off and try whatever he liked, but his general approach was to stick pretty close to what I had done on the demos rhythmically, but obviously make them sound like a real drummer, with soul and grit and a million beautiful embellishments. I could listen to just the drums on this song and have a fine old time forever.
The music underneath the part that goes "Who are you wearing? Who are you wearing?" was actually the first music written for this song, but I knew as I was writing it that it wasn't meant to be the beginning of "Buzz." I recorded it with Mike Harris then had him put it aside as we worked on the rest of the piece, while I continually wondered where that initial chunk was eventually going to fit in. I remember the feeling when I finally got to the part of the song where I thought that section would work, and I asked Mike to drop it back in – ahhhh. Listening to that fitting together was a highlight of the album-making process for me, like pushing in the last piece of a jigsaw puzzle.
NOTE! AN IMPORTANT NOTE!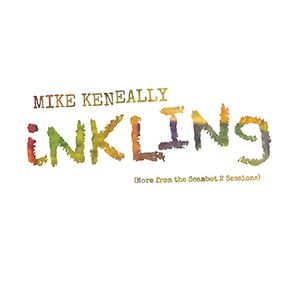 This won't be relevant until you actually get the physical 2-CD set containing the booklet for the Inkling album, but I need to start atoning and spreading the word about this now: there's a song on Inkling called "Cram" which I am REALLY happy with, and which found its way on and off the main Scambot 2 listing multiple times until I finally decided that the main album flowed better without it. "Cram" is now a major highlight of Inkling, and it arose out of a session with Rick Musallam and Kris Myers which also resulted in the song "Roll" on Scambot 2 (which I'll get to in the next Keneallist).
Anyway, I'm mentioning this because I've just realized that I forgot to list Rick Musallam in the credits for "Cram" in the Inkling booklet, which is already printed. Arrrrrgggghhh. This is really galling…I spent hours proofreading these things and yet it repeatedly eluded me. It's just a dumb oversight from my original Word document, and it's especially upsetting because Rick played so beautifully on the track. I will continue to beat myself up in public over this because I really want people to know Rick is on "Cram." Heartfelt apologies to Rick, and to all of you, because this is going to get tiresome, I know it.
The exclusive Scambot 2 Exowax Pre-Order
Again, in case you haven't already received this memo: we're currently taking pre-orders for the 2-CD Scambot 2 signed, limited edition of 2000. These will be shipped in late July (at this writing there are eight more shows on this Satriani European tour; then I'll come home, rest for a moment, and get to signing the CD-sets, which have just been shipped to Scott's place). The double-CD set consists of the Scambot 2 album (65 minutes of music) and the Inkling album (48 minutes of music) in a handsome digi-pak with two booklets. You'll get an immediate download of Scambot 2 as soon as you pre-order. (You'll have to wait until your CD set arrives to hear Inkling, which incidentally features Rick Musallam on the song "Cram.")
Scambot 2 itself will be available as a single-album paid download in late July. (Inkling won't be available as a download – it's only available as part of the 2-CD set.)
For the moment, the music is only available through Exowax. It will go into wider release through other distributors and retailers starting September 9.
More soon – thank you everyone!
Mike
---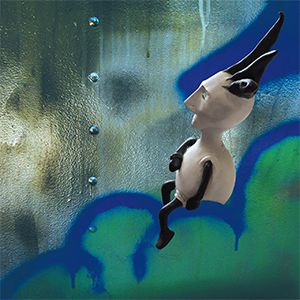 SCAMBOT 2
1. In The Trees (10:28)
2. Roots Twist (3:02)
3. Sam (3:20)
4. Clipper (4:36)
5. Forget About It (0:46)
6. Pretzels (4:25)
7. Buzz (4:32)
8. Race The Stars (3:44)
9. O (1:26)
10. Roll (6:23)
11. Constructed (3:46)
12. Freezer Burn (5:23)
13. Scores of People (5:22)
14. Cold Hands Gnat (4:00)
15. Proceed (3:19)
---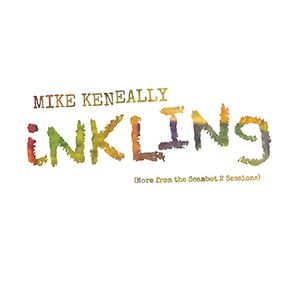 INKLING (More from the Scambot 2 Sessions)
1. Presence (0:48)
2. Scambot (2:17)
3. Boghe (4:01)
4. Sickness (2:01)
5. The Coma (2:11)
6. I Named You (0:45)
7. Falafel (1:29)
8. O Elastic Love! (1:23)
9. Cram (8:10)
10. Mystery Song (0:04)
11. E (0:37)
12. The Scorpions (5:32)
13. Skating Backwards (2:15)
14. Tom (7:01)
15. Mayday! (1:25)
16. Lovesong (1:27)
17. Back It Up (2:54)
18. Inkling (1:37)
19. Uncompressed Rag (2:04)