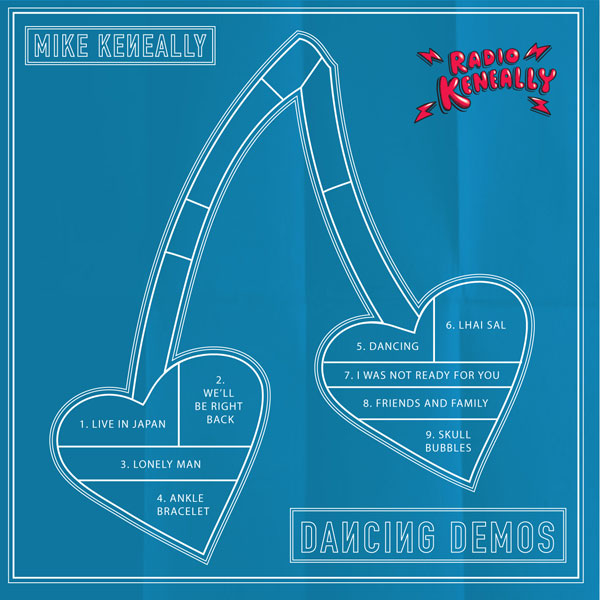 Greetings from scenic Rapperswil, Switzerland! Heading onstage with Satriani in a little bit. This has been a wonderful tour so far, I hope some of you in Europe have been able to see a show or plan to see one in the coming month.
This is a quick note to let you know we've made a new downloadable album available – Dancing Demos. This is a nine-song, 37-minute collection of the demos I recorded in 2000 to distribute to the members of Beer For Dolphins, prior to beginning the rehearsals for the album Dancing.
I did these demos, with Scott Chatfield engineering, at Chatfield Manor. These are extremely stripped down, but they aren't just one-man, live on-the-spot renditions – some songs have both guitar and keyboard parts on them, and there are some vocal harmonies present as well. Some of the tracks feature some spoken instructions as to what I'm thinking about different parts of the songs (eg. the "Stravinsky" section of "Lhai Sal") and some additional music, chordal approaches and melodic ideas that didn't make it into the final versions.
Scott found these essentially lost recordings a few months ago, and I had exactly zero recollection of having made them! I find them to be rewarding listening, and they actually reminded me of some of my original and subsequently abandoned musical ideas that I'd like to re-institute the next time I approach these pieces for performance.
The download also features an 8-page digital booklet, handsomely designed by Atticus Wolrab, featuring newly written liner notes, as well as a letter I wrote to the members of BFD at the time (which accompanied the CD of these demos which I sent to them). The letter is a good window into my mental processes at the time regarding what Dancing was supposed to become (including the listing of a running order which is quite different from what eventually happened).
All in all, a rewarding archeological dig for aficionados. And a mere seven bucks for an album length download (back when albums were forty minutes long, more or less). I hope you enjoy the holy heck out of it!
La Cathedrale de Strasbourg,
Mike
---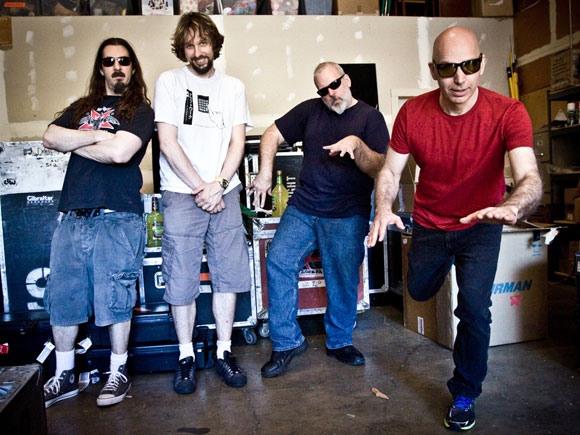 I'm back on the road with Joe Satriani, Bryan Beller and Marco Minnemann for a spate of gigs for a few weeks across Europe, South America, Australia and New Zealand. If you weren't able to catch us on the road last year, I hope you'll be able to make it to a gig this time around. There will be more touring later in the year. I'm excited to get back on the mighty Satch steamroller and really looking forward to this year's gigs:
Unstoppable Momentum World Tour 2014
(Joe Satriani, Mike Keneally, Bryan Beller, Marco Minnemann)
Jul 12 – Teatro Axerquia – Cordoba, ES
Jul 14 – Grec Theatre – Barcelona, ES
Jul 19 – Festival de Carcassone – Carcassone, FR
Jul 20 – Crazy Week!! The Nice Pop Rock Festival – Nice, FR
Jul 23 – Salle de Etoiles – Monte Carlo, MC (Joe Satriani as the guest of Marcus Miller, no Keneally, Beller or Minnemann)
Jul 24 – Theatre de Verdure – Patrimonio, FR
Jul 26 – Palais de Longchamp (OUTDOORS) – Marseille, FR
Jul 28 – Chapiteau (TENT) – Marciac, FR
Aug 11-15: THE G4 EXPERIENCE

I, along with Joe Satriani, Paul Gilbert and Andy Timmons, will be diving deep into all aspects of guitar playing at The G4 Experience this August at the Cambria Pines Lodge in California. I will relish the opportunity to explore all the facets of my musicianship and share it with everyone there. I suspect I'll be learning a lot about myself in the process! The location looks to be heavenly as well – I'm looking forward to everything about this.
Sep 20 – Metropolitan Theatre – Mexico City, MX
Sep 23 – Parque Salitre Magico – Bogota, CO
Sep 25 – Movistar Arena – Santiago, CL
Sep 27 – Gran Rex Theatre – Buenos Aires, AR
Sep 28 – Gran Rex Theatre – Buenos Aires, AR
Oct 01 – Citi Bank Hall – Sao Paulo, BR
Oct 03 – Net Live Brasilia – Brasilia, BR
Oct 05 – Agora Casa de Cultura – Quito, EC
Nov 01 – ASB Theatre – Auckland, NZ
Nov 02 – The Opera House – Wellington, NZ
Nov 04 – The Tivoli – Brisbane, AU
Nov 06 – State Theatre – Sydney, AU
Nov 08 – Palais Theatre – Melbourne, AU
Nov 09 – Her Majesty's Theatre – Adelaide, AU
Nov 11 – Astor Theatre – Perth, AU