We got a few things happening…this Friday we're playing at ProgStock, a three-day festival in Rahway, NJ. We're headlining the first night, Oct. 7. It's gonna be good to play again! Been a few months right? I've spent the last week brushing up on all my parts, trying to even more extensively micro-analyze all the details, so if you hear any increased authority and/or authenticity in what I have to deliver, I shall know 'twas not for naught.
(Separate from Zappa Band happenings but relevant to ProgStock, on Sunday Oct. 9 at the same dang festival I'll be sitting in with the absolutely marvelous Rachel Flowers on her set, playing on two of her compositions as well as on an ELP classic. Joe Travers mentioned in an email to me this week that Rachel is "inspiring." This is absolutely correct and I'm very happy to finally, for the first time, share a stage with her.)
ProgStock! Here!: www.progstock.com/2022/tickets/
(some of the other artists appearing: Stick Men! Adam Holzman! District 97! Pattern-Seeking Animals! Matt Dorsey! Dave Kerzner! Lots of other luminaries! Come on!)
At the end of this month we will continue what appears to be shaping up as an annual tradition – four nights of The Zappa Band at the Baked Potato, Oct. 28-31. Halloween, as y'all know, is a major Zappa holiday, and last year's Halloween Potato run was so much freaking fun…two sets a night (set one will be different from set two every night), so there's eight opportunities for you to be there with us.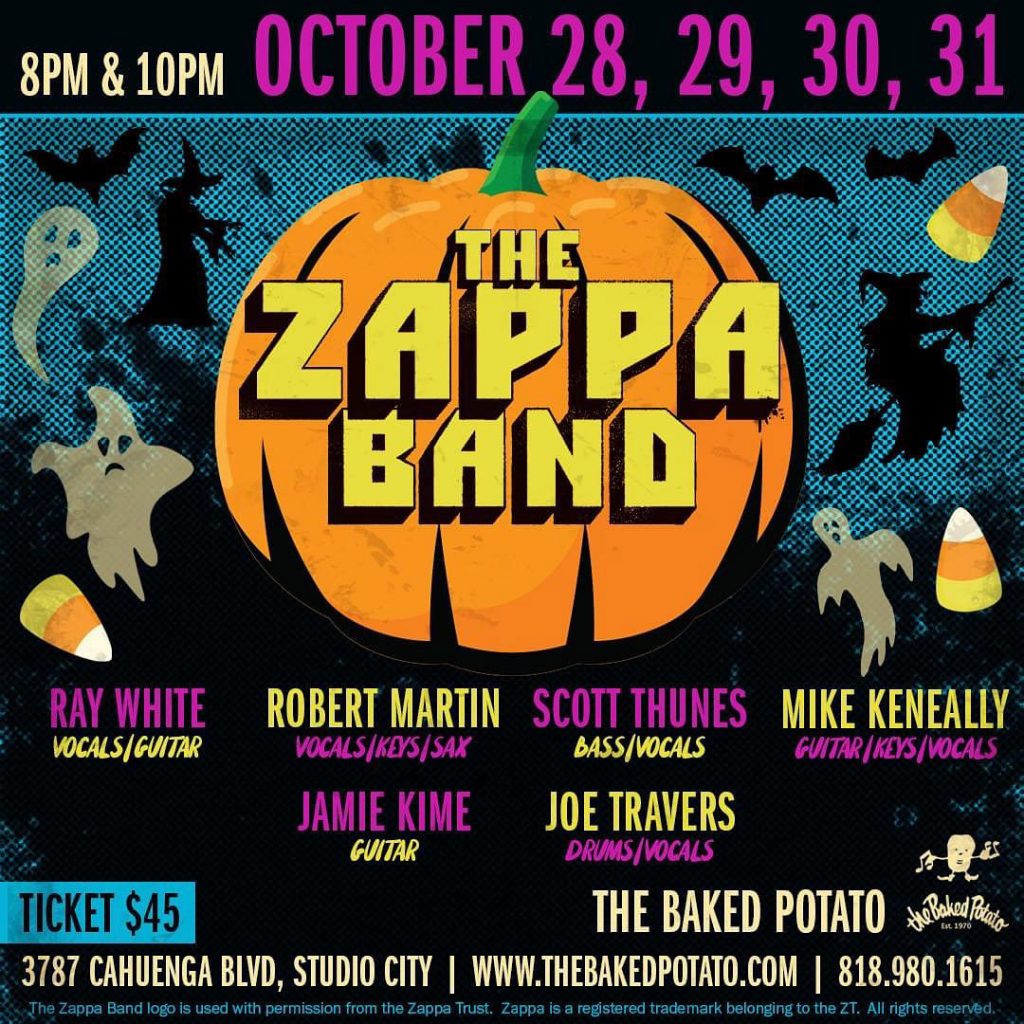 Baked Potato! Here!: www.thebakedpotato.com/events-calendar/
(scroll down and you'll find all four nights)
Thank you!
Thank you!
Mike