Citizens! Kindfolk! Gang!
I am catapulting more love at you than you can likely handle. Deal!
I'm standing in my Prague hotel listening to Todd Rundgren and dancing while I type. Try to prove me wrong. This here G3 Europe tour is just underway and I'm having more fun than organisms of my advanced age are supposed to. Surrounded by wonderful folks and loveliness everywhere. The snowy Czech landscapes took my breath away as we bus'd into town this morn. It's a beautiful freaking world. This is a sober man talking! This is empirical truth!
Anyway…
There're
9 DAYS LEFT in the ONE-THIRD OFF SALE AT THE KENEALLY STORE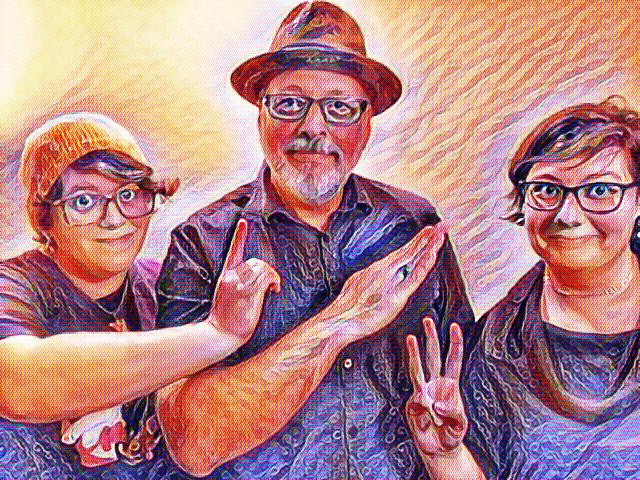 George Clooney just gave us twelvety billion dollars (UNTRUE) and we're passing the savings on to you!
(But the part about the savings is TRUE!!)
Cuz: for the rest of March 2018 everything at the Keneally Store is one-third off. (That doesn't mean you'll only get two-thirds of Boil That Dust Speck if you buy it [which is still twenty songs and a bargain by any standard] but it does mean that we will slash a whopping 33.3% off the purchase price of anything at the Keneally Store you want to have. ANYTHING. CDs, shirts, downloads. All of them are QUITE A BIT CHEAPER THAN USUAL.)
Use the promo code "THIRD OFF" at checkout, or click this link to claim your discount. Your March One-Third Off sale prices will show up in your shopping cart at checkout.
We who continue to believe in and unconditionally love album-length musical statements, and shirts, thank you unreservedly for your energy and support!
G3 EUROPEAN DATES ARE HAPPENING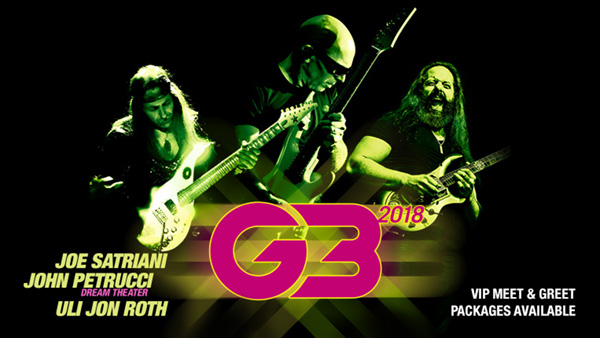 G3, baby. Joe Satriani, John Petrucci and Uli Jon Roth. Joining me in Satriani's band are my compadres Bryan Beller and Joe Travers. First two gigs in Moscow and Warsaw were delightful. I trust that tonight in Prague will be as well (that one will have already happened by the time you see this, dear reader).
Here's the rest of the itinerary (I'm not going to make Keneallist-Meister Scott C. encode all the weblinks for these dates, because all that info awaits you already, neatly arranged at satriani.com/road. This is just a handy guide so you can check if your town is one that we're about to visit. And if we are, you should go to satriani.com/road, click the relevant link, buy some tickets and come to the show. It's really that hot-damn simple):
Mar 24 Oslo
Mar 25 Aalborg
Mar 26 Filderstadt
Mar 27 Offenbach
Mar 28 Koln
Mar 29 Berlin
Mar 31 Groningen
Apr 2 Rome
Apr 3 Florence
Apr 4 Milan
Apr 6 Bilbao
Apr 7 Barcelona
Apr 9 Madrid
Apr 11 Zurich
Apr 14 Eindhoven
Apr 15 Lyon
Apr 16 Paris
Apr 17 Bordeaux
Apr 18 Toulouse
Apr 19 Nantes
Apr 21 Antwerp
Apr 23 Lille
Apr 24 Southend
Apr 25 Hammersmith
Apr 26 Bristol
Apr 27 Manchester
Apr 29 Portsmouth
Apr 30 Birmingham
And there's some Canadian Satriani dates coming up! These are longer Satriani shows, rather than G3 dates. And I'm led to understand that there are more than just these three dates still to be announced for Canada. You'll know when we do.
May 25 Montreal
May 26 Rouyn-Noranda (Festival Des Guitares Du Monde)
May 27 Rouyn-Noranda (Festival Des Guitares Du Monde)
Again, hasten your internet-browsin' eyes to satriani.com/road for ticket links, venue details and more gigs as they are announced. We're not done by a relatively long shot!
LET'S WIND THINGS UP WITH A POEM ABOUT WYCLEF JEAN WEARING MY HEADPHONES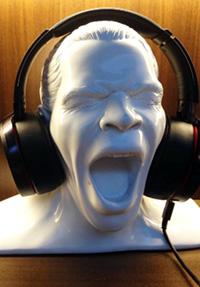 Wyclef Jean
Put my headphones on
And gently swayed and grooved
I watched him from
A nearby drum
That hovered, buzzed and moved
"Hey Wyclef Jean!
Would you like some flan?
Who you listening to? Fred Frith?"
He didn't hear
Cause his headphone ear
Was too full to hear me with
"Hey Wyclef Jean!
What'd you think of 'Tron'?
Should a parrot wield a shield?"
He walked away
Leaving me to say
"Nothing is revealed."
FIN
Hey, what do you want for nothing? Rubber biscuit?
I love you!