Greetings, buddies! We hope you are doing very well!
There are a few items to discuss:
ONE-THIRD OFF EVERYTHING AT THE KENEALLY STORE IN MARCH!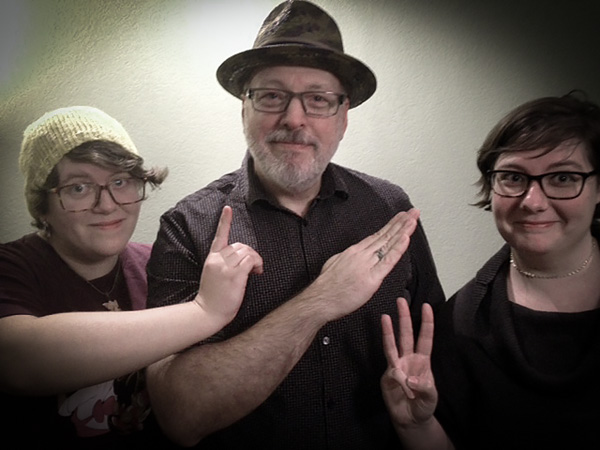 No matter what year it is, March is always the third month. That's kind of amazing and to celebrate it, everything at the Keneally Store is one-third off for the entire month of March. This is the biggest discount ever and we hope you take advantage of this to finally grab that one album (or three) you still haven't gotten, buy a T-shirt for your considerate neighbor who smiles at you all the time, or fill your phone up with album downloads. Have at it!
Use the promo code "THIRD OFF" at checkout, or click this link to claim your discount. Your March One-Third Off sale prices will show up in your shopping cart at checkout.
---
JOE SATRIANI 'BEYOND THE SUPERNOVA' FILM DEBUTING ON AXS.TV on TUESDAY, MARCH 6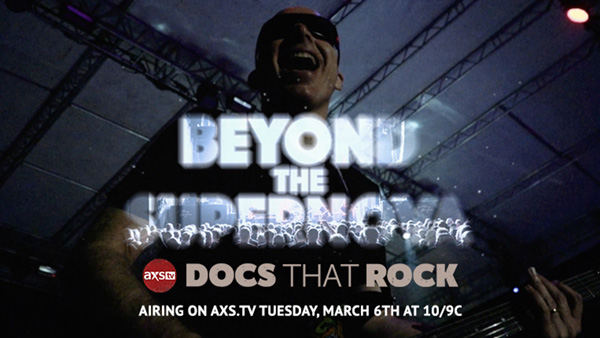 Joe's son ZZ Satriani filmed us throughout our Asia and European Shockwave Supernova tours, and created a rather beautiful film about Joe's creative journey, featuring a lot of onstage, backstage and other-stage footage. It's a hugely entertaining look at the touring life and beyond – ZZ is an insanely creative dude. I think you'll like this a lot. It's premiering on AXS.TV at 10pm (9pm Central time) on Tuesday, March 6. More details, including trailers, at Joe's page.
---
WESFEST 13 at S.I.R. HOLLYWOOD on THURSDAY, MARCH 8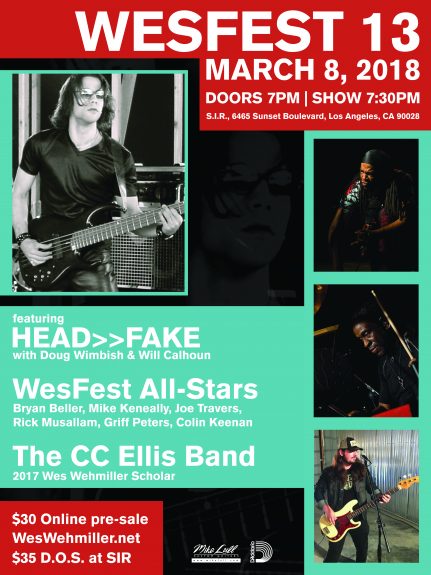 It will be a pleasure to once again honor the memory of our friend Wes Wehmiller with a special live performance, benefitting the Wes Wehmiller Scholarship at the Berklee College of Music. This year the headliners are Doug Wimbish and Will Calhoun (of Living Colour) with their project Head>>Fake. I'll be performing with the WesFest All-Stars featuring Bryan Beller, Joe Travers, Rick Musallam, Griff Peters, Mike Olekshy and Colin Keenan, and we've got a nice set planned including a couple of my tunes and the world premiere of a song from Bryan's upcoming solo album. Please help us pay tribute to Wes and enjoy a night of great music – and if you can't make it, a donation to the scholarship is always an option. All the details are here.
---
G3 TOUR CONTINUES IN EUROPE MARCH 16 through APRIL 30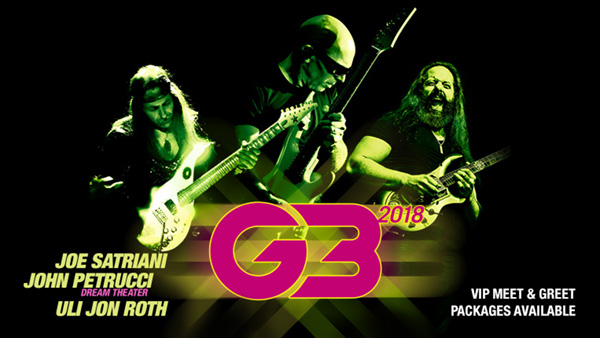 We just got off the road from seven weeks in the US. This was the first Satriani touring with the new band of Joe, me, Bryan Beller and Joe Travers, and as much as I've enjoyed all the Satriani touring over the past eight years, I've never loved a Satch tour as much as this one. Obviously, Beller, Travers and I have forged a serious connection over the decades, and the chemistry of Satriani playing with us really has some incredible fire to it.
The US tour featured John Petrucci and Phil Collen of Def Leppard and those dudes are seriously on point as well. Phil is a wonderful guy and fantastic player and he's got to go do some Def Leppard dates with Journey now, so for the European dates the G3 combo will be Satriani, Petrucci and Uli Jon Roth, which will definitely be killer and another great adventure. We start in Moscow on March 16 and end in Birmingham on April 30 – check out all the dates here and I hope to see you out there!
---
Thank you for continued interest and support and much love to you!
High five!