I can hardly believe this is even true, after so many months of no gigs, but I'm gonna do a two-night stand at the Baked Potato in LA on July 16 and 17, with Beer For Dolphins. Two sets each night. Hours of music and memories for the discerning connoisseur. (Did I actually spell connoisseur right? Dang.)
BFD in this instance is the five-piece bakin' @ the potato! model, with Joe Travers, Griff Peters, Rick Musallam and Bryan Beller. THAT tidy ensemble. I can't even tell you how excited I am to play with these guys again, for actual people.
Gonna premiere a couple of tunes from the new solo album in the works, and I've worked out the set lists and have arranged for a nice variety of tunes from night to night for you, so if you decide to get tickets to all four sets, you will receive a sparkling variety. Actually hold on a sec and I'll count them for you. One…two…three…(edit) well it looks like no less than THIRTY-THREE different tunes strewn over the four sets. That's entertainment!
Here's things to click which will take you to places where your tickets can be got:
July 16: thebakedpotato.com/events/mike-keneally-beer-for-dolphins-friday-july-16-2021/
July 17: thebakedpotato.com/events/mike-keneally-beer-for-dolphins-saturday-july-17-2021/
And don't forget!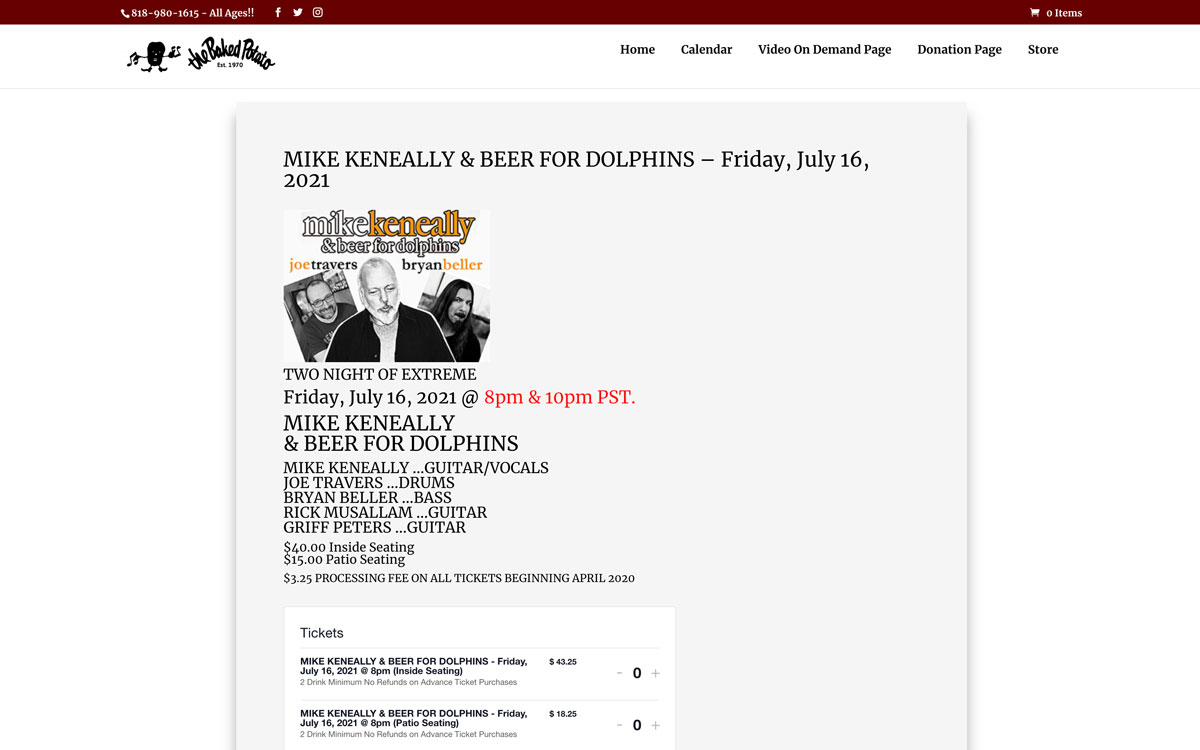 Important note for anyone coming to the BFD gigs July 16/17 – I'm not sure it says anything on the Baked Potato site about this, but in order to get in the venue you'll need either proof of vaccination, or a negative COVID test within 72 hours of entry – please be aware. Thanks!