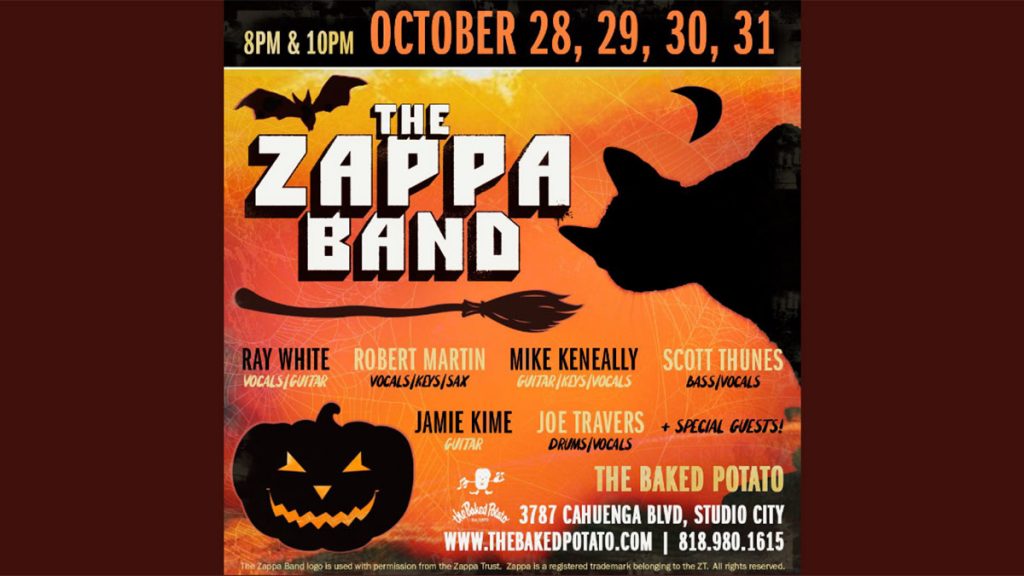 When Beer For Dolphins played at the Potato in July, Joe Travers and club-owner Justin Randi struck up a conversation right away to discuss getting The Zappa Band back into the club. The results were pretty much immediate and now we've got four nights there next week. Two sets per night, 8 and 10 pm.
We are ready to play. The band definitely got its act together over the bunch of dates we did a few weeks ago opening for King Crimson. For that tour we played pretty much the same set every night (the safest way to comply with the stringent scheduling requirements common to opening acts – and we STILL ran overtime when Jakko and Gavin sat in with us in NYC), but we're adding a bunch of additional material for this Potato run. The early and late set each night will be radically different from one another, and there will be distinctions from night to night as well, plus special guest(s) (I'm waffling on the plural because some things still need confirming).
Maybe you can make it to one of the gigs! As of this very typing, there are still tickets available for both sets on Halloween, and for the late sets on the 29th and the 30th. We'll do all we can to make it a memorable experience for you.