It is true, I swear to you it's true, that Alvas in San Pedro has been home to some very memorable performances in my life. San Pedro in general has exerted an energy throughout my life which is unique in my existence. It is somehow fish-related and it has strong family undercurrents and it claims a hold on my consciousness which is true and somehow orange-hued. Anyhow, that's the first paragraph, I hope you liked it!
But the reason I'm here right now, typing this whilst also reeling from delighted exhaustion and gleeful overwork, is because this very weekend I'm doing two shows at ALVAS SHOWROOM with my dear pals in the entirely-too-entertaining band PROGJECT. I'm here in LA this week rehearsing with these guys. I can't even express how exhilarating and just plain fun it is to be playing these prog '70s classics – just song after song after song that I grew up loving so much when I was a kid – and playing them with these dudes that I enjoy hanging out with so much, it's just such a treat. These rehearsals have been frankly fantastic and I'm very excited about these gigs.
I know some of this energy will be making its way to the people in attendance at these two shows, and I hope circumstances allow for you to be one of them. This is my solemn desire! I know it's true because I just typed it with my own dang ten dang fingers! (I really need to sleep – let me wrap this up…)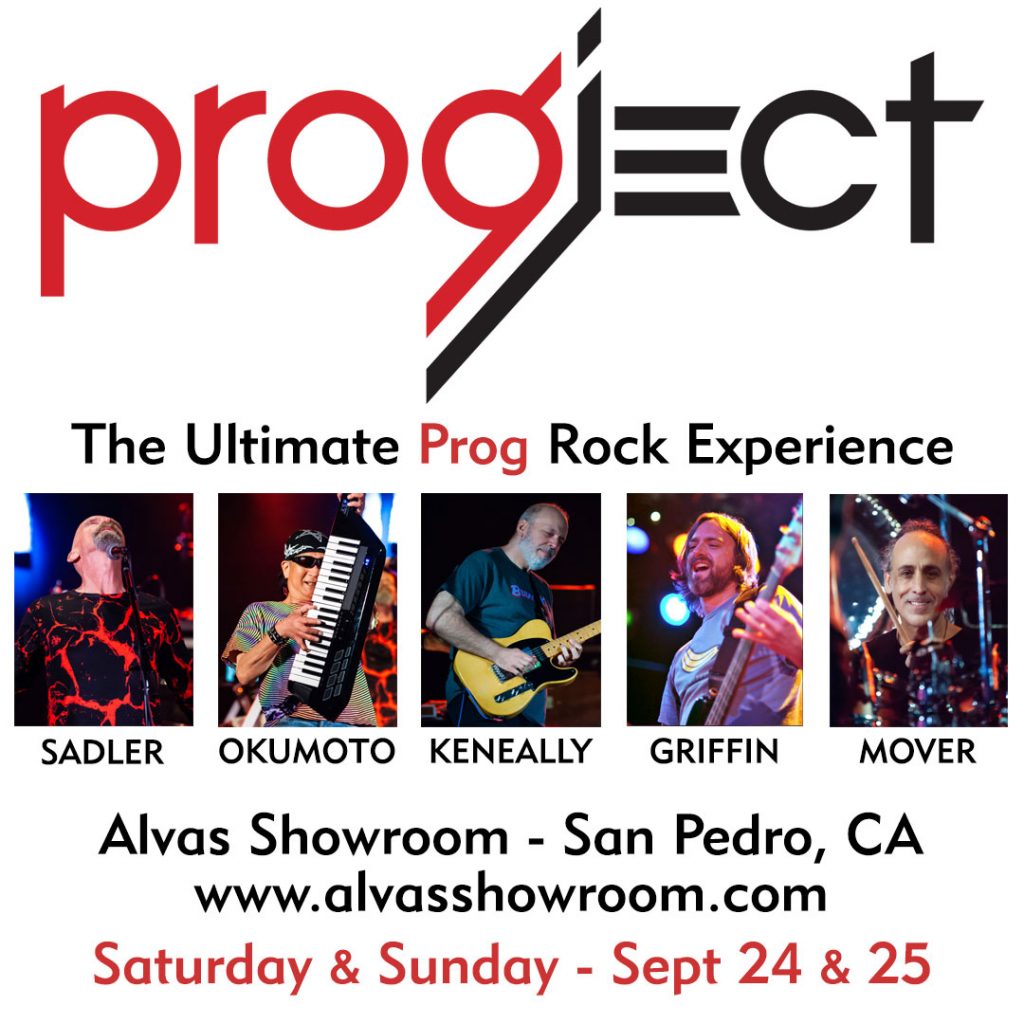 Here! These are the ticket links that will allow you to gain admittance to see
MICHAEL SADLER
PETE GRIFFIN
JONATHAN MOVER
RYO OKUMOTO
and yours truly, Clyde Crashcup…I mean
MIKE KENEALLY
at Alvas on either Saturday or Sunday this weekend. Or both! Go for it!
THESE ARE THE TICKET LINKS!:
Saturday Sep 24 at 8pm https://alvasshowroom.com/event/progject/
Sunday Sep 25 at 4pm https://alvasshowroom.com/event/progject-2/
Thanks pals!