Tally Ho!
Good gracious I just typed "Jan. 27 2023" and it reminded me that it's 2023 now. What a crazy, science-fiction-sounding year to actually be in. For some reason I don't think 2024 will hit me the same way, but check with me when it happens. Actually it probably will.
Hi! I hope you're well! Hi!! I have a few things to report regarding the new album The Thing That Knowledge Can't Eat.
While the official wide release isn't until February 24, CDs have already begun shipping to those of you who pre-ordered the album over the last couple of weeks (and thank you so much for doing that).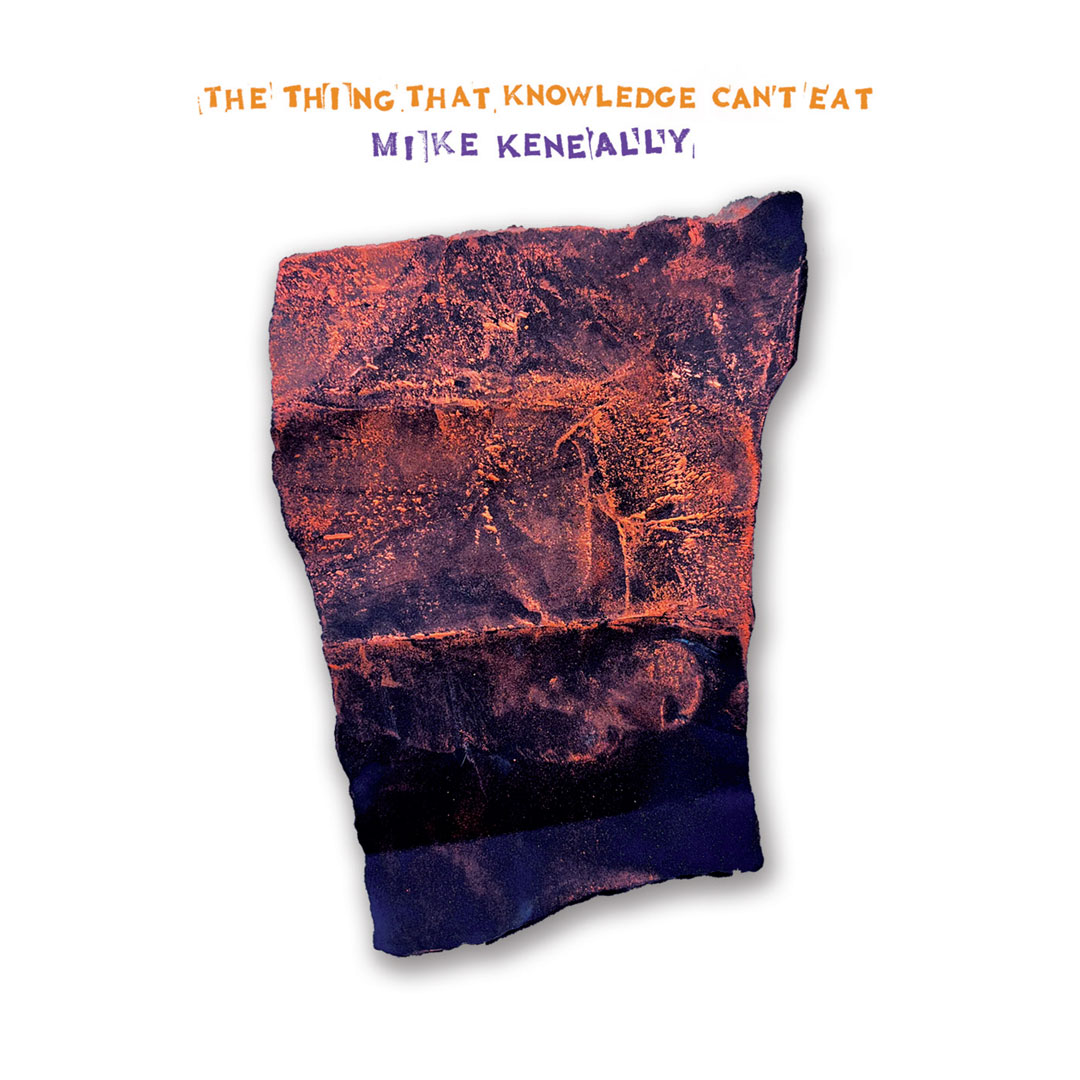 The response has been very gratifying – it's mildly unnerving to put out a new solo album after nearly seven years, and I was certainly curious to see if my current idea of what good music sounds like still made sense to people who've liked my stuff in the past.
I couldn't be happier to find that the album is being received really well – we've already had to order up another batch! Thank you so much for that, too.
It's the 'Big Hit Song' Video!
The main news for today is that the second video from The Thing That Knowledge Can't Eat (I'll just write TTTKCE going forward, 'cuz that's a lot to type) is online as of today – it's for "Big Hit Song" (shown above).
This video, like the "Celery" video that premiered two weeks ago, is excerpted from the upcoming short film by Mikko Keinonen, The Complete Adventures of the Unrelated Sound Guy. The full film will be released February 24, the same day of the wide release of TTTKCE. This movie is based around five songs from the new album (and also includes some otherwise-unreleased incidental music I did for it). Keep an eye on https://www.unrelatedsoundguy.com/ for more about the film, and for now please enjoy the new "Big Hit Song" video.
I love this video (and the entire film) and I'm grateful to Mikko for having the inspiration/desire to make this movie and for doing such a fantastic job of it.
Interviews n' articles galore
I've been talking my head off about the new album to various outlets; there are some interviews/podcasts that will be popping up over the next few weeks, but here are three print interviews that recently came out:
Our pal and supporter for many a year, George Varga at The San Diego Union-Tribune, did this quite excellent piece (shown above), including some quotes from other guitar players you might know.
An interview with Greek blues guitar website Blues.gr.
Interview with Italian news site Cronaca Torino.
(The Blues.gr interview is in English, the Cronaca interview is in Italian, but you can work with that.)
A most refreshing spate o' shows, indeed
The five nights of shows I just did with Beer For Dolphins were really intensely fun (the Alvas gig is shown above.). Man I loved it. It's been so long since I did a little run of dates in a series of different venues with my band and it really freaking whetted my appetite to do more of it.
Pete Griffin, who had to learn 19 songs in an insanely short amount of time in order to fill in for the unavailable Bryan Beller, acquitted himself fantastically well – the whole band were killing actually and the audiences were magnificent.
Our openers, and dear friends, the Travis Larson Band are also a dream come true. I loved the heck out of all of it and seriously hope I'm able to do more MK/BFD stuff this year, in places other than CA, with TLB opening if we can make it happen, but I also have other business I need to take care of as well, f'rinstance…
Devin Townsend Lightwork European Tour 2023
I'll be touring Europe with Devin Townsend Feb. 21 to Apr. 5. For the love of gosh, please come to one of these shows if you possibly can.
Where will we be playing, you said? Well, in Norway and Finland and Sweden and Denmark, the Netherlands and Germany and France and Switzerland, and Austria and Italy, and Spain and Portugal, and France and Belgium and Germany again and then we end up in the UK. Look, look all the dates are above, and here. I was on the road with Devin in North America when COVID told everyone to go home, three years ago already (good lord), so I'm well beyond grateful to finally get back to biz with him.
I really love working with Devin (I know I'm using the word "love" in this missive a lot but it's TRUE, dammit) and if you haven't checked out the Empath and Order of Magnitude albums in order to experience what-all we got up to the last few times we were hanging out, well, y'oughta.
I've been Bandcamping
Hey listen, long as I'm here I want to publicly thank Chris Opperman who's been working behind the scenes with me and Scott Chatfield on the roll-out for TTTKCE, not to mention maintaining our relatively new Bandcamp page which you should also check out, because we've been posting some of the more esoteric catalog items (which in some cases aren't available for streaming anywhere and are out of print), here have a look.
For that matter I want to thank Scott Chatfield, who has been working tirelessly to get this new album turned into a real-life thing that exists in your lives, just as he's done for so many of my albums since the late '90s – Scott and Chris, seriously, thank you so much. I love you guys. It's TRUE!!
…and Patreoning, too
I need to also let you know that I've been uploading so much rare and weird and interesting and otherwise-unreleased stuff at my Patreon page since mid-2020, and there is now a very large archive of me-related material residing there, and I add to it constantly.
It is seriously like a Mike Keneally boxed set that never ends, and all the content is available to all patrons no matter what dollar amount they choose to subscribe at (the lowest tier is $5/month, if anyone chooses to pay more it's out of the goodness of their heart). I am very much loving it at Patreon and encourage you to check out that action if you have the time.
Jeez that's enough to read for now, yeah? It's 2023! Who has time to read more than a tweet? There'll be more to type about soon enough, so I'll be back soon. Thank you!
LOVE,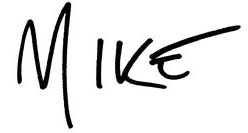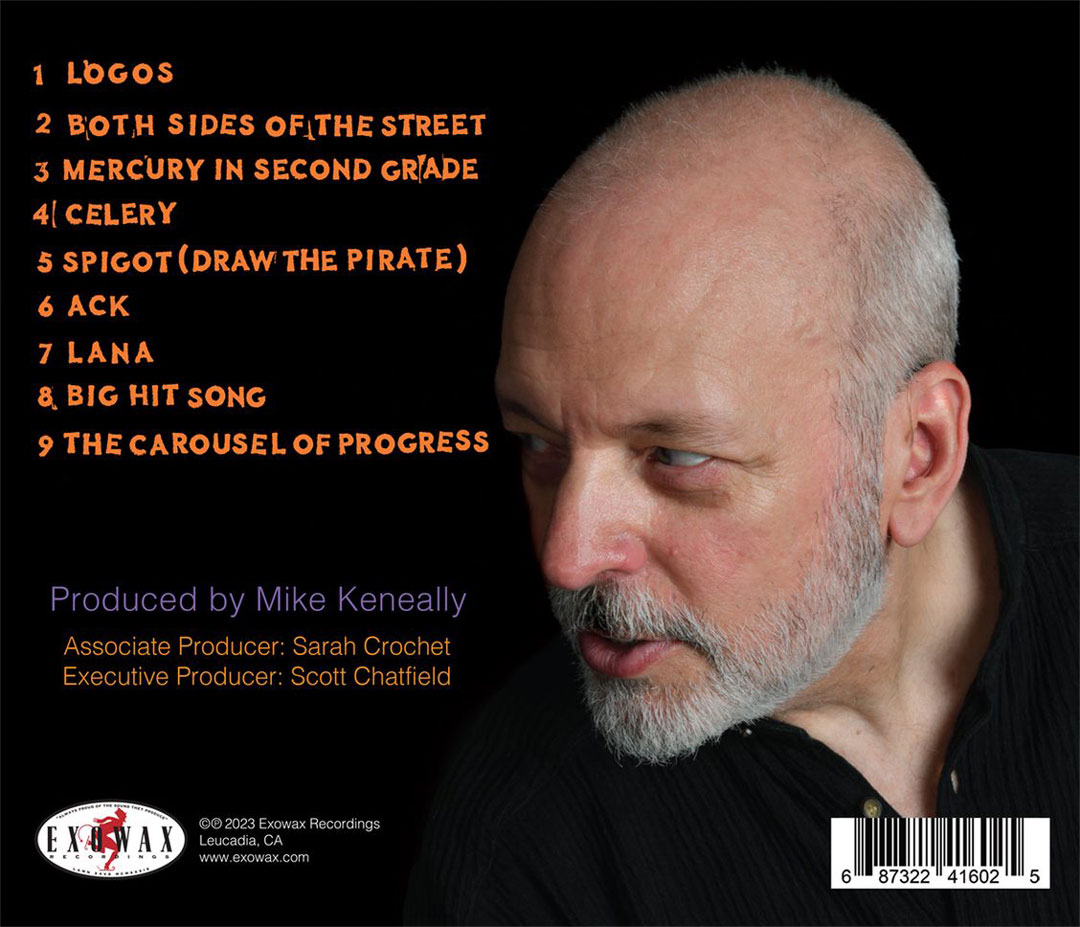 You can order the CD plus mp3 or FLAC download ($15) now. (MAKE SURE YOU CHOOSE MP3 OR FLAC WHEN YOU ORDER!) Mike Keneally Store order CDs are shipping pretty quickly, and you'll get your download right away. The official wide release date for the album (Amazon, streaming, download, etc.) is February 24, 2023.
Say, here's an audio sampler called The Thing That Knowledge Can't Suite.