Hi!
It's me, Mike again, with a few things to discuss with you. Well I guess it's a little bit one-way on my end, so not exactly a discussion, but I absolutely welcome you to respond verbally, even if I can't hear you.
Today's items of interest:
1. THE THING THAT KNOWLEDGE CAN'T EAT now available for download-only purchase!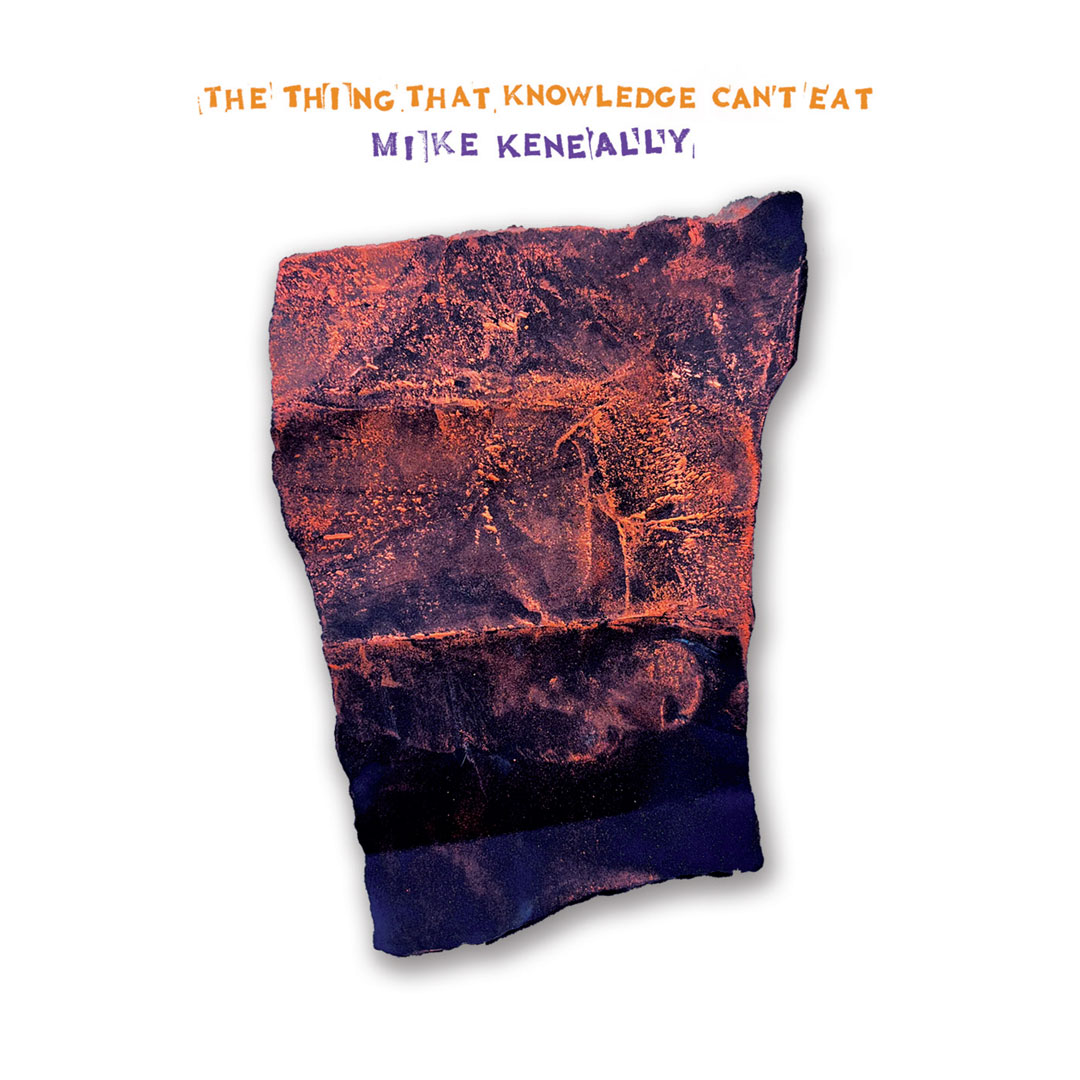 We are pleased to announce, for those of you who prefer to sidestep (for personal and/or environmental reasons) the physical Compact Disc issue of my new album The Thing That Knowledge Can't Eat, that you can now purchase it as a high-quality 320kpbs mp3 album, or an absurdly high-quality FLAC album. Both come with a high-res digital replica of ALL of the album art (right down to the CD label) with all the lyrics, liner notes, a photo of a windmill I saw out of a van window in Germany last year, another photo of the rabbit-shaped finial that lives on top of my bedroom lamp etc. etc.
Those of you who've requested this download-only option, we have heard you and we aim to please you! All you need do is visit the download page at the Keneally Store and there it awaits, along with another three pages worth of album, EP and single downloads you might really enjoy filling up your hard drive with (including a passel of free downloads you should know about).
2. THE MISTAKES are now on Bandcamp!
Released in 1995, only 1000 copies ever printed, this collaboration between me, Henry Kaiser, Andy West and Prairie Prince once prompted Matt Resnicoff to suggest in the pages of Guitar Player magazine that we should "consider this all-star aggregate the new Traveling Wilburys – roaming the underground and armed with automatic weapons."
It is undoubtedly a unique release, and one of the more notable one-shot deals in the history of avant-rock.
Several tracks from The Mistakes – most notably "Aye-Aye Monster" and "Career Politicians" – became staples in the live Beer For Dolphins repertoire, so if you know those songs but haven't heard the original versions, now's a good time to get acquainted…especially since today is Bandcamp Friday, the magical day when all proceeds go to the artist without Bandcamp taking their customary cut – a selfless act, thank you Bandcamp!
Your Bandcamp download includes all original artwork, plus newer liner notes I wrote in 2009.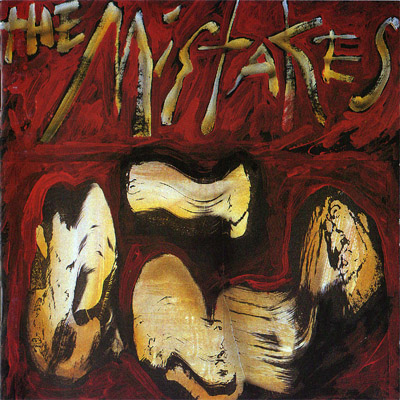 3. European TTTKCE distribution in the works!
To our friends in Europe who would like to order the new The Thing That Knowledge Can't Eat CD, but have been understandably put off by excessive postage costs, talks are in the works to defray some of those costs for you by obtaining new distribution on the European continent. Please remain patient a while longer while the details are worked out – we really do want to make this easier for you, and we're sorry that the postage situation is so ridiculous. Hang tight, please, and thank you.
4. Two new YouTube vids of note!
Here's a two-and-a-half hour conversation I did with Chris Siebold this week, discussing pretty much my entire solo album catalogue:
This was an epic talk, and I'm tremendously grateful to Chris (who is a really amazing guitarist) for his passion on the subject, for instigating this conversation and for pulling so much information out of me. Even if you're super familiar with my work and past discussions about it, I'm hopeful that there's something in this talk that will be new and interesting to you.
Another YouTube interview hit the airwaves this week, this one with Kyle Yates at The Vibes Broadcast – Kyle is a very attentive, patient interviewer and I enjoyed this talk a great deal.
5. Anything else?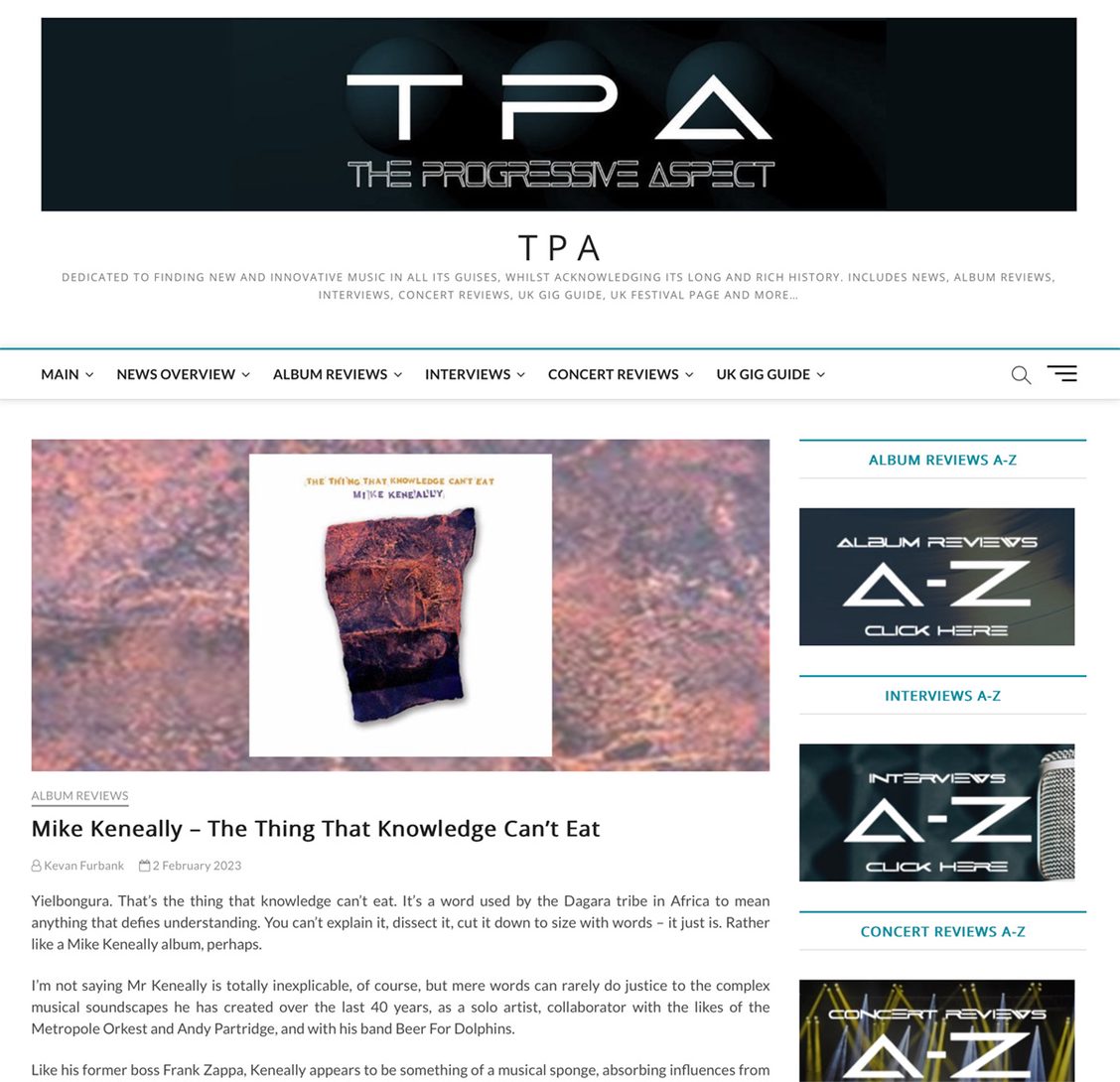 For now I'll just leave you with this review by Kevan Furbank at The Progressive Aspect of the new album. I was really moved by this review – many thanks to Kevan for this.
That'll do! Thanks everyone, have a marvelous weekend! If pizza is involved, just you enjoy the heck out of that pizza!
Love,