Yeah, The Zappa Band are going to play seventeen shows with King Crimson in the U.S. in a couple of months from now. Yes I wish we were playing outside the U.S. too! But I'm highly grateful for every gig we're getting. I'm starting to feel severely excited to get out and do some playing. Some aspects of coming out of hiding are unnerving. But getting onstage and playing some music isn't one of those things.
The Zappa Band consists of Scott Thunes, Ray White, Robert Martin, Joe Travers, Jamie Kime, and me.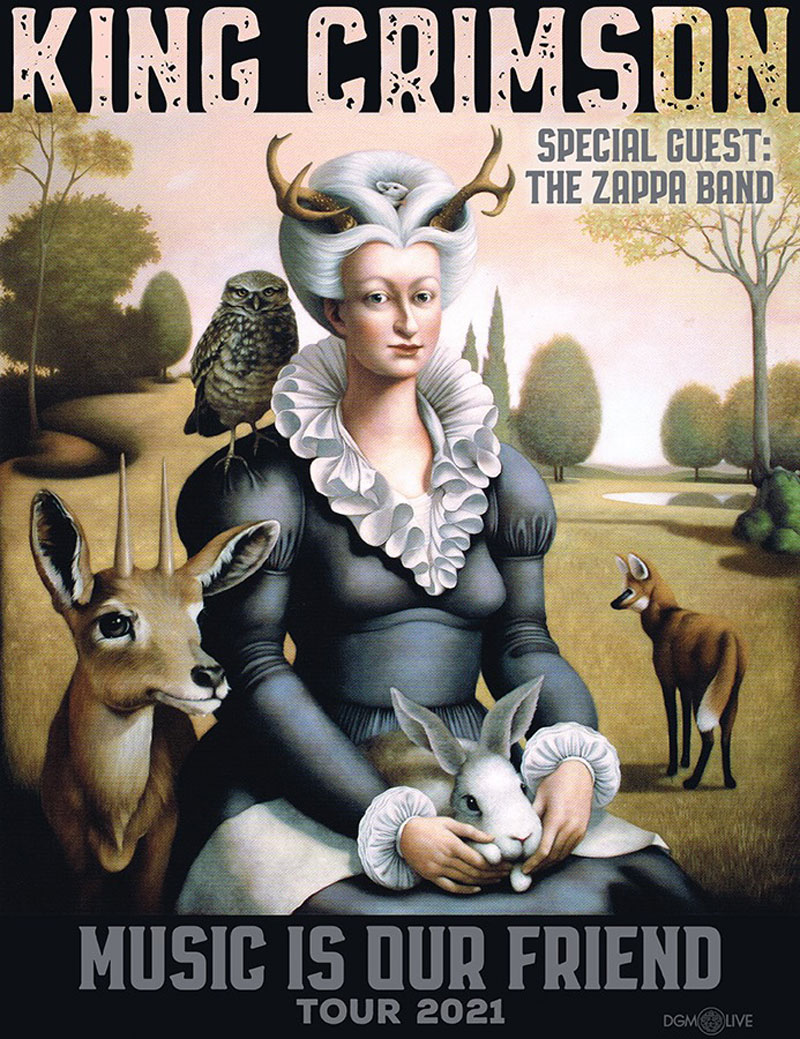 The Crimson band is the same three-drummer, four-non-drummer lineup that's been making glowingly beautiful music live for a few years now. A truly wonderful ensemble.
Together it's going to be a really, really good night of music (yes I treated myself to two "really"s there).
Read more