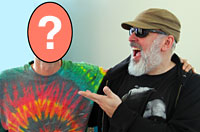 Hither!
For the Keneally-Bendian-Lunn May Tour (see dates and cities below), we're bringing back an old custom that we used to do a lot in the '90s and early '00s – the Guest Host program.
Wanna be a Guest Host? It's a fun way for (potentially) you and (definitely) I to connect, and for us to get some VERY needed and welcome assistance on the road.
We're looking for an enthusiastic someone in each city of the tour to help us get people to the show, by distributing posters to record and music stores (if you still have such things in your region) and any other appropriate locations, spreading the word amongst your friends, contacting any local media you can gain access to, helping us with social media etc.
You'd meet us at the venue (bring a buddy and if you're able to help with loading in our stuff, we appreciate it), hang with us, watch soundcheck and all the attendant rigamarole. You and your pal will get tickets to the show of course. You can introduce us at the beginning of the show, if you like.
And I'll hand you a CD-R with a few mixes in progress from the upcoming Scambot 2 album. Only up to 14 of these CD-Rs will be handed out, one per city. You and I will pinky swear that you'll keep the music private. If your pals want to hear, they can come over to your house and listen. In this way we will bring back the communal aspects of music listening in a way not seen since it was last seen.
If you're interested, please write to guesthost@keneally.com and tell us, in any and all gory detail, why you're the human for this job. If you have any specific ideas about promoting the show, let 'em fly, we'd love to hear about it.
Thank you!
NOW ABOUT THIS TOUR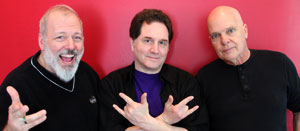 I've been sequestered in the studio working on Scambot 2. I'm having such a good time. But next week I'll turn all my energies fully to the Keneally-Bendian-Lunn tour, examining the material we played at the two shows we did a few weeks ago and seeing what tunes are really working, supplementing them with additional material and practicing the heck out of everything.
The music on this tour is going to be very adventurous and demanding of me as a player and I'm going to bring everything I can to the stage. I'm listening now to some tracks that Gregg Bendian and Doug Lunn recorded for some Scambot 2 tracks and they make such a glorious sound. I can't wait to develop the music over a good series of gigs with these guys. Join us in the cosmos.
SAVE 20% AT THE MK STORE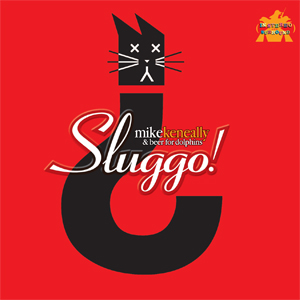 Take note: there is a sale on at the Mike Keneally Store, going from now through to the end of the tour (which is May 31). 20% off of all purchases of $50 or more – please use the promo code MAYHEM. And thank you again!
Soon! More!
Best to yours and you,
Mike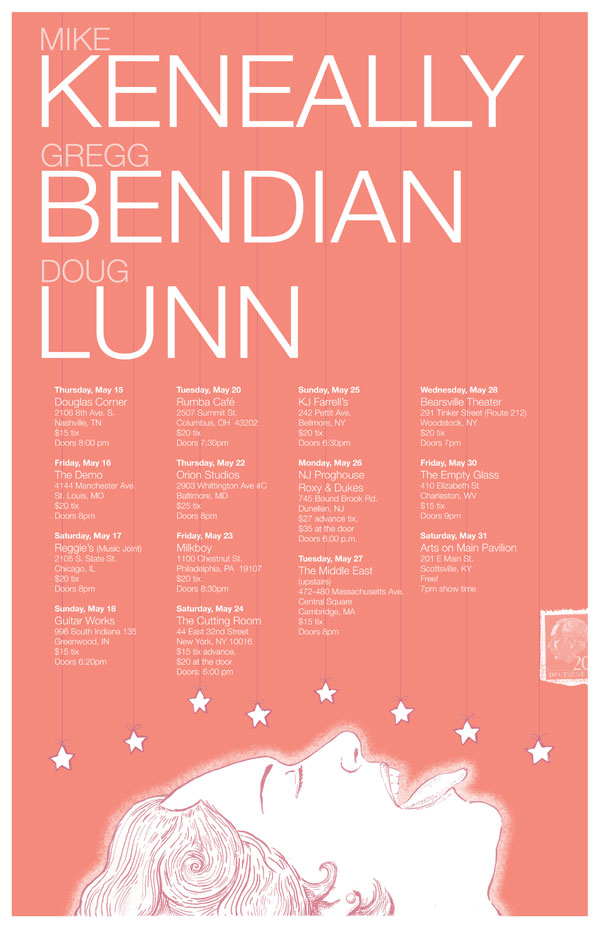 Keneally-Bendian-Lunn May 2014 U.S. Tour Dates:
Thursday, May 15
Douglas Corner
2106 8th Ave S.
Nashville, TN 37204
615.298.1688
$15 tix
Doors 8pm
Friday, May 16
The Demo
4144 Manchester Avenue
St. Louis, MO 63110
$20 tix
Doors 8pm
Saturday, May 17
Reggie's (Music Joint)
2105 S. State St.
Chicago, IL 60616
312.949.0120
$20 tix
Doors 8pm
Sunday, May 18
Guitar Works
996 South Indiana 135
Greenwood, IN 46134
317.885.1501
$15 tix
Doors 6:20pm
Tuesday, May 20
Rumba Café
2507 Summit St.
Columbus, OH 43202
614.268.1841
$20 tix
Doors 7:30pm
Thursday, May 22
Orion Studios
2903 Whittington Ave #C
Baltimore, MD 21230
410.646.7334
$25 tix
Doors 8pm
Friday, May 23
Milkboy
1100 Chestnut St.
Philadelphia, PA 19107
215.925.6455
$20 tix
Doors 8:30pm
Saturday, May 24
The Cutting Room
44 East 32nd Street
(between Park Ave and Madison Ave)
New York, NY 10016
212.691.1900
$15 tix advance, $20 at the door
Doors: 6pm
Sunday, May 25
KJ Farrell's
242 Pettit Ave.
Bellmore, NY 11710
516.804.9925
$20 tix
Doors 6:30pm
Monday, May 26
NJ Proghouse
Roxy & Dukes
745 Bound Brook Rd.
Dunellen, NJ 08812
862.245.1780
$27 advance tix, $35 at the door
Doors 6pm
Tuesday, May 27
The Middle East (upstairs)
472-480 Massachusetts Ave.
Central Square
Cambridge, MA 02139
617.864.3278
$15 tix
Doors 8pm
Wednesday, May 28
Bearsville Theater
291 Tinker Street (Route 212)
Woodstock, NY 12498
845.679.4406
$20 tix
Doors 7pm
Friday, May 30
The Empty Glass
410 Elizabeth St.
Charleston, WV 25311
304.345.3914$15 tix
Doors 9pm
Saturday, May 31
Arts on Main Pavilion
201 E Main St.
Scottsville, KY 42164
270.237.4062
Free!
7pm showtime