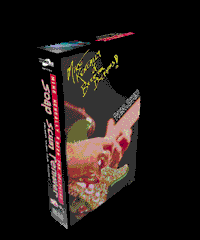 Soap Scum Remover (VHS Video)
Mike Keneally & Beer For Dolphins
Released 1996
Love Theme From Soap Scum Remover
Bob Dylan's Nose
My Dilemma
Career/Quimby
I Can't Stop
Love Theme From Vulture Fun (acoustic)
Weekend
Wienerschnitzel/Drum Solo/The People Came To See Them Play
Skunk
Dolphins
Performing Miracles
Deep Fried Skinks Are Go! (acoustic)
Bryan Is Relieving Himself
Snowcow
Sweating In School
Top Of Stove Melting
Spoon Guy
Uglytown
30 Second Guitar Lesson
1988 Was A Million Years Ago (solo acoustic)
Love Theme From Vulture Fun (electric)
Gypsy Queen
Lightnin' Roy
I Will (acoustic)
In The Bone World (acoustic)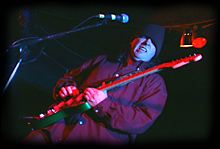 Here's your chance to see Mike, Bryan, Joe and Toss in action. This video features 2 live shows plus a whole lot more… interviews, the Mike Keneally 30 second guitar lesson, acoustic tunes and some previously unreleased music.
The live shows were shot in one of the coolest cheezy – sleazy bars in the valley. So cheezy that you'll think they are playing in your home town.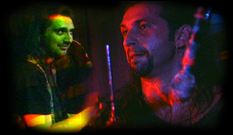 Don't know who your favorite BFD drummer is? Well you don't have to worry cause you get one full set of Joe Travers and another set of Toss Panos. Mike and Bryan rip it up on stage and in the living room. Did you ever wonder what Mike eats? How about why he wears his watch on his right wrist. Well, I didn't either but your sure gonna find out when you check out Soap Scum Remover.
Here's what's on the tape:
Love Theme From Soap Scum Remover
Bob Dylan's Nose
My Dilemma
Career/Quimby
I Can't Stop
Love Theme From Vulture Fun (acoustic)
Weekend
Wienerschnitzel/Drum Solo/The People Came To See Them Play
Skunk
Dolphins
Performing Miracles
Deep Fried Skinks Are Go! (acoustic)
Bryan Is Relieving Himself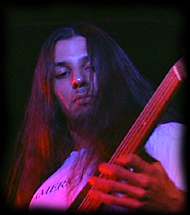 Snowcow
Sweating In School
Top Of Stove Melting
Spoon Guy
Uglytown
30 Second Guitar Lesson
1988 Was A Million Years Ago (solo acoustic)
Love Theme From Vulture Fun (electric)
Gypsy Queen
Lightnin' Roy
I Will (acoustic)
In The Bone World (acoustic)
Soap Scum Remover was produced by Todd Dever.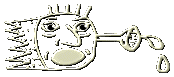 ---
Releases:
Immune / #1015 / 1996 (vhs)
---