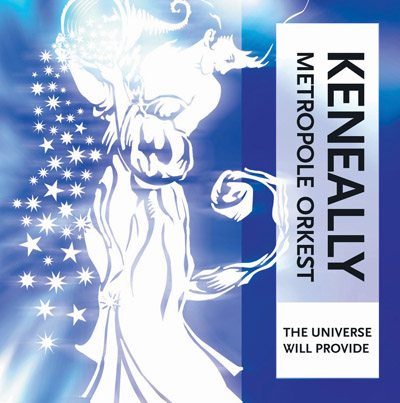 The Universe Will Provide
Mike Keneally & Metropole Orkest
Released 2004
Blue 68
All Of Them Were Quiet
Room
Insert Here I
Archaic Peace Strategies
Four Slices Of Toast
Mwah 2
Worrywart Spoonguy
When Drums Dream
Insert Here II
Not Just Flutes
Quiet
Bullies
Mike Keneally's initial foray into orchestral composition, The Universe Will Provide is Mike's stunningly beautiful imaginary collaboration with himself at age eight. Commissioned by NPS Output and recorded during a sunny, dreamlike week in Holland, TUWP features the talents of the 52-piece Metropole Orchestra supporting Mike, who plays guitar and keyboards. You have never heard any music like The Universe Will Provide.
---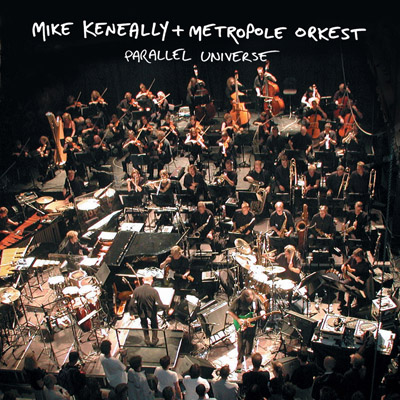 Parallel Universe
Mike Keneally & The Metropole Orkest
Released 2004
Atticus
Mwah Origin
The Big Tiger
Libby's Website
Roomius
Sirius
Bullius
Misc.
Claudius
Co/MK
Blue 69
The Special Edition package of The Universe Will Provide includes Parallel Universe, Mike's captivating documentary collage of original TUWP computerized demos, additional material, live TUWP performances and more– you can get both CDs for just $20. Parallel Universe comes in a full-color cardboard sleeve with a URL link to online liner notes and documentation.
---
Releases:
Favored Nations Records-NPS Output / FN2400-2 / 2004 (cd)
Exowax / EX 2407-1 / 2004 (cd Parallel Universe)
---